71 Best Small Gifts to Pair With a Gift Card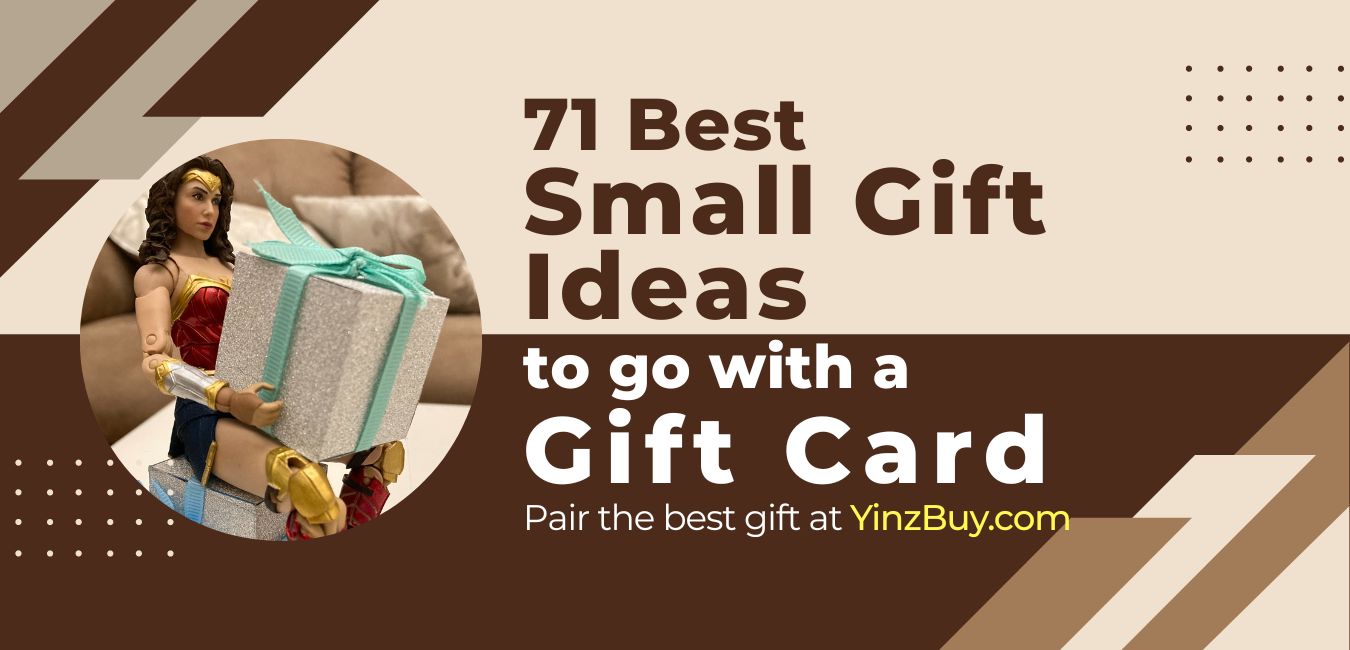 I know, it's always hard to shop for the person who has everything, or someone whom you don't know that well. Gift cards are always an easy answer, but they just feel so impersonal, right? Well, we've compiled 71 of the best small gifts to go with a gift card.
This way, they'll be getting a gift to put to good use, but you'll be able to pair it with something else small to show you put some thought and care into it. Seems like a win- win for everyone, right?
To make life a little easier, we've broken down the list of gifts based on the type of gift card you plan to give. However, if you're going with a generic big-box retailer, nearly any of these options would be great!
If you're still looking for more gift planning, I compiled a list of 7 easy ways to hide a gift card inside a present!
Small Gifts to Go With a Coffee Shop Gift Card
Coffee Mug
Tumbler
Tea Bags
Coffee Samples
Honey
These are our 5 favorite gifts to pair with a coffee or tea shop gift card (like Starbucks, Tim Hortons, or Dunkin Donuts).
The drinking vessels are practical, and I love finding ones that remind me of the recipient and their favorite things. Tea bags or other samples might help them find a new favorite before committing to a whole bag.
RELATED on YinzBuy: Never make a mess again with the unspillable Mighty Mug!
Honey or other drink additives and sweeteners are always a nice way to enhance a warm beverage. With over 300 unique honey types available in the US alone, that's a lot of variety to try and enjoy!
Four Best Small Gifts to Pair With a Restaurant Gift Card
Bottle of wine or champagne
Box of chocolates
Cookie, brownie, or similar dessert tray
Chocolate covered strawberries
Our 4 best small gifts to go with a restaurant gift card will make things even more delicious!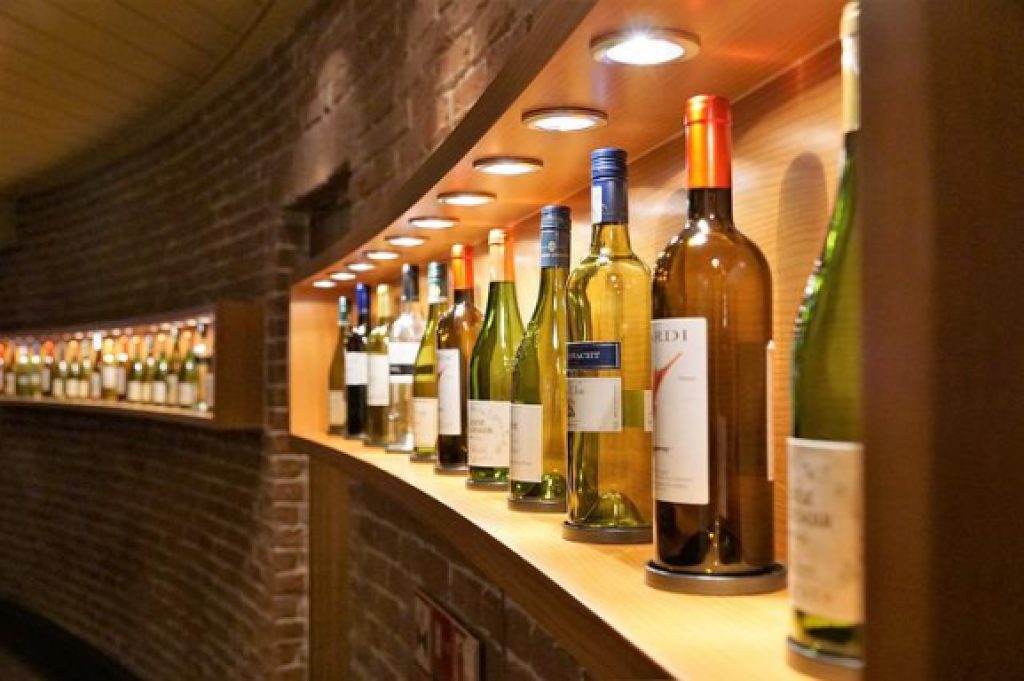 A bottle of wine or champagne could be a nice starter or night cap for a great date night. However, I think it's even better if the restaurant the card is for is BYOB! Equip your giftee with a drink to enjoy with dinner as part of the gift.
The latter options are great for a special dessert. After all, how many times do you say no to dessert at a restaurant only to come home and have a sweet tooth? Solve that problem by having a great dessert option waiting as part of the gift!
If you're gifting for a special occasion, I particularly like the chocolate covered strawberries because you'll find them customizable with a number of different colors and finishes to suit the season, holiday, or event.
What Small Gifts Go With a Movie Theater Gift Card?
Boxes of candy
Popcorn bucket
Toppings or flavorings for popcorn
3D glasses
Our 4 picks for best small gifts to pair with a movie theater gift card are sure to delight!  Who doesn't look forward to the iconic theater-sized candy boxes. Why not include a couple to sneak in instead of paying an arm and a leg at the movie?
A popcorn bucket isn't just a cute way to gift the card, but also a great gift to enjoy the classic snack any time. Plus, who doesn't love dressing their popcorn up with some fun toppings or flavorings?
RELATED on YinzBuy: Make home movie nights better with a washable microwave popcorn popper!
While you might not immediately think to gift 3D glasses, they're a lot of fun. Whether it's on the big screen or a 3D TV at home, wearing them really makes things pop. By having your own pair, you'll be able to choose nice comfortable ones that haven't been worn by someone else.
Small Gifts to Pair with a Book Store Gift Card
Bookmark
Clip light
Pens or pencils
Highlighters
Scanner 
Headphones
Digital reader cover
Book store gift cards are an interesting thing nowadays, because there's both the traditional paper books, but also e-readers for digital options.
If you're giving a gift card to a physical store, such as Borders, Barnes and Noble, or a local shop, then you'll want to plan your small gift accompaniment accordingly. The first 5 choices of gifts to pair with a book gift card are perfect for printed books.
RELATED on YinzBuy: Never get stuck on a word again with an electronic dictionary bookmark!
The latter two options on our list are perfect for those with Kindles, Nooks, and other e-readers. Give them a new cover to protect their device, or headphones to listen to audiobooks while on the road!
Best Small Gifts to go With a Beauty Store Gift Card
Makeup bag
Travel bag
Makeup samples
Perfume testers
When it comes to a small gift to go with a gift card to a beauty store like Sephora or Ulta, these 4 picks top our list.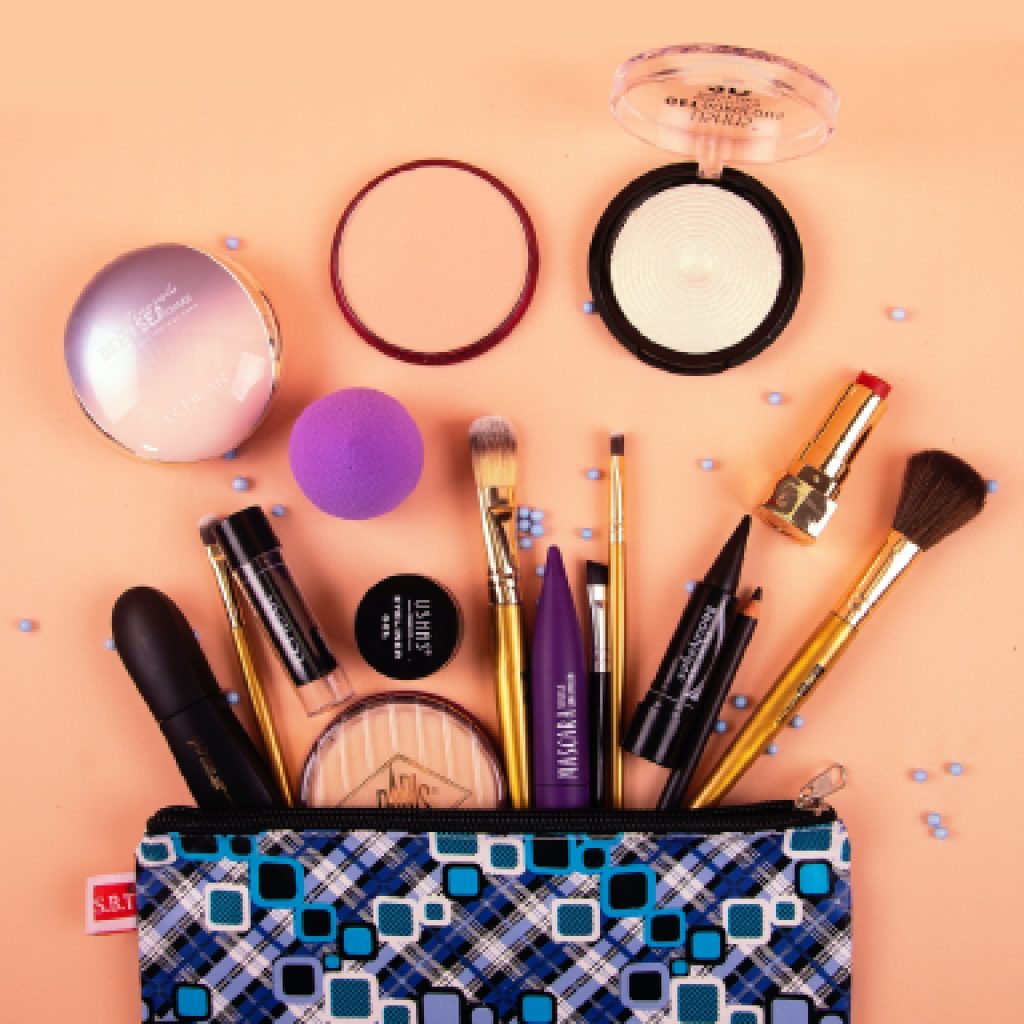 Our first two options are organizational tools anyone would love to have, at home and on the road. Especially if I'm going to be buying more makeup, I can always use more storage!
The latter two options are great to give your gift recipient a chance to try out a new makeup or fragrance before committing to a full size. When they do find one they like – they have a gift card to get it!
RELATED on YinzBuy: Is perfume a good gift for a girlfriend? We reveal the important things to know!
The Top 8 Gifts to Pair With an Outdoor Store Gift Card
Multitool
Headlamp
Coffee Maker
Waterproof socks
Guidebook or journal
Thermos
Water bottle
Portable battery
If you've got a camper, hunter, hiker, or fisherman in your life, you may want to give them a gift card to their favorite outdoor store (like REI or Bass Pro Shops).
Our best 8 small gifts to go with their gift card won't break the bank, but will give them something that they can use on their adventures! They can pick up the rest of the trip supplies with what's on the card, after all.
RELATED on YinzBuy: Keep active feet dry with waterproof socks!
Best Small Gifts to Go With a Garden Center Gift Card
Flower pot
Gardening gloves
Trowel
Flower, herb, or vegetable seeds
For the friend with a green thumb, you may be thinking of giving them a gift card to their favorite nursery, garden center, or big box store's outdoor section.
Give them a head start on their gardening endeavors with one of our 4 favorite small gift ideas.  Maybe it's a container for a new plant of their choice that embraces their style! Plus, a pot makes a cute way to actually give the gift card, by putting it inside.
It could be some useful tools for their veggie, herb, or flower gardens. Get them started on those with some unique seeds they can grow, and they'll use the gift card for the rest of their supplies.
RELATED on YinzBuy: Garden gloves with claws put the perfect tool in the palm of your hands!
 Six Small Gifts That Go With Grocery and Meal Kit Gift Cards
Cookbook
Favorite recipes book
Mug or dish personalized with recipe
Cooking magazine subscription
Ice cream topping kit
Small kitchen utensil
If you're giving a gift card to a grocery store or meal kit service, give one of these 6 small gifts to go with it for a personalized touch.
Share your favorite recipes or the family secret formula and they can use the card to buy the ingredients. Alternatively, inspire them with worldwide cuisine seen in cookbooks and magazines! There's even a Twinkies cookbook which I find to be hilarious and interesting!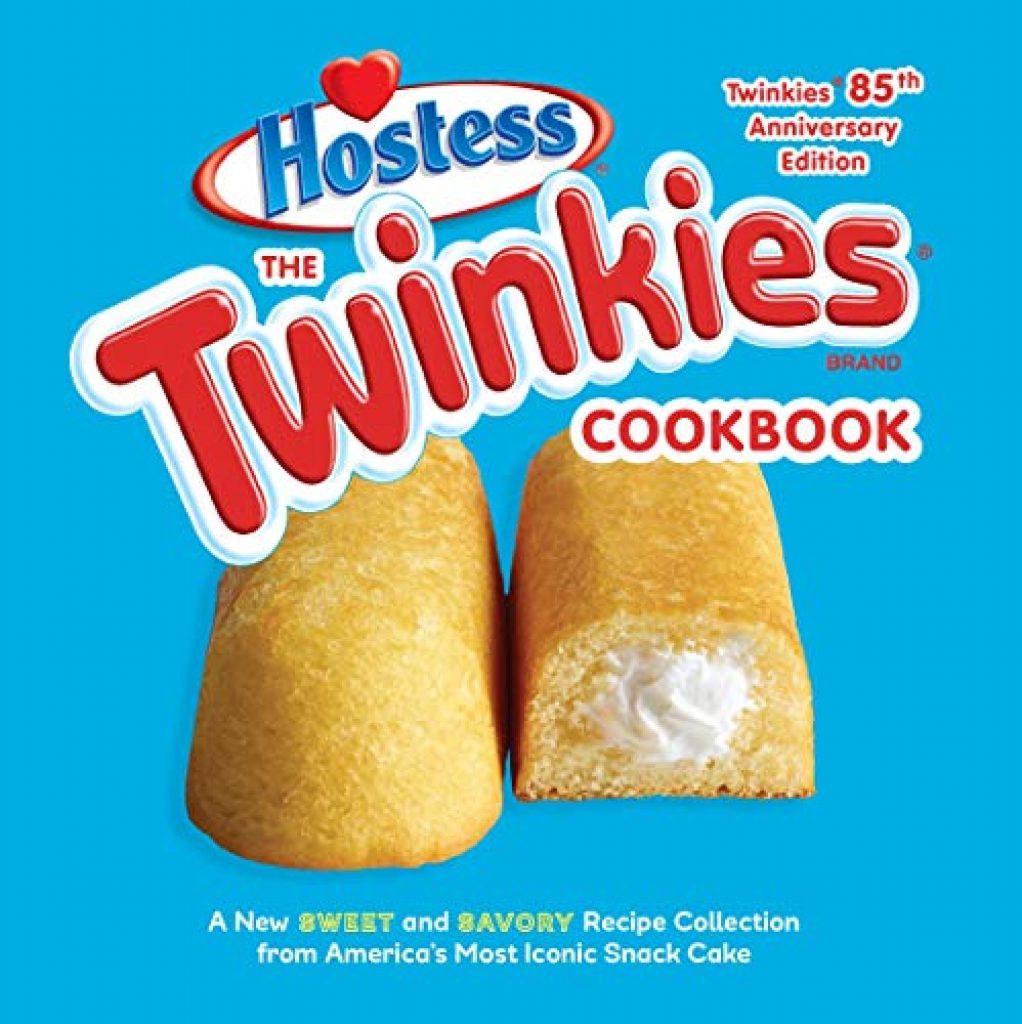 For a home with little ones, an ice cream topping kit makes for a family fun night, and goes great with the gift card to pick out their favorite flavors for scooping.
Gifting a meal kit instead to make life easier? In addition to the gift card, include a small utensil they may need for the recipes. I've tried a number of these kits and I highly recommend a vegetable peeler or a zester. They pop up in a lot of the recipes!
RELATED on YinzBuy: This Back to the Future cookbook holds all of Hill Valley's favorite recipes!
What Small Gifts Pair With a Craft Store Gift Card?
Patterns (sewing, knitting, cross stitch)
Roll of special ribbon
Yarn
Knitting needles or similar tools
For the crafter in your life, you've probably considered a craft store gift card, like Michael's, Hobby Lobby, or Jo Ann Fabrics. These 4 options are great small gifts that go with a craft store gift card.
Alongside the card, why not give them a new pattern to inspire them, that they can then grab the materials for?
Give some special yarn or ribbon that will work with their projects that's in their favorite color or has some other sentimental meaning.
If you know what types of craft your recipient likes to do, treat them to new knitting needles, crochet hooks, or some aida cloth and hoops.
Best Small Gifts Given With a Music Gift Card
Headphones
Vinyl
Concert poster
CD
While the days of physical music CD purchases may be on the decline, there are still a variety of big box and mall stores that have them available. Of course, there are gift cards available as well for streaming services and digital downloads from the iTunes store, among others.
Regardless of whether you're giving a gift card for digital or physical music purchases, we have 4 great ideas for small gifts to pair with it.
Headphones will help keep the sanity of everyone around while your recipient listens to their newest jams. They don't have to be super expensive Airpods or anything – just a comfortable set to enjoy your music with.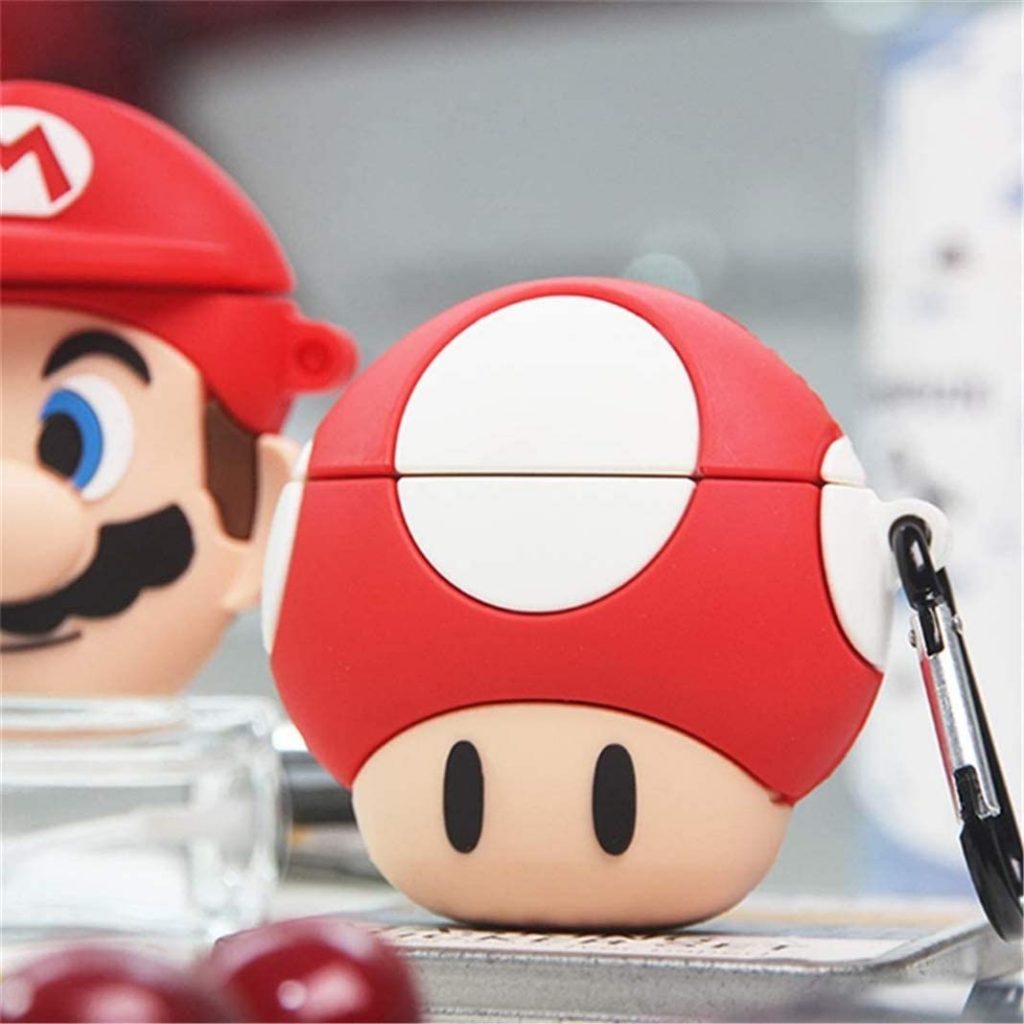 A collectible vinyl for display in a frame or a poster of their favorite artist in action makes a great addition to any room. Maybe your recipient will be inspired to check out something new, from classics to today's top 40.
Even a traditional CD is another great option. It's a great chance to get your giftee into something new they might enjoy, or remind them of a sentimental song between you. Of course, they'll still be able to purchase additional songs or CDs they enjoy as well!
Small Gifts That Pair with Travel Gift Cards
Keychain
Magnet
Ornament
Map or guidebook
Sleep mask
Neck pillow
Whether by plane, train, boat or other vehicle, travel gift cards give the gift of adventure and exploration. Paired with one of these 6 awesome small gift ideas, you've got the perfect package!
A keychain, magnet, or ornament is a great way to indicate what the gift might be for, if there's a specific destination in mind.
Choose a map or guidebook to help your recipient get ready to explore someplace new and perhaps even inspire where they go and what they do!
Regardless of where you're roaming, a sleep mask or travel pillow keep you in comfort while traveling. In fact, I always make sure to keep both handy for those long flights!
RELATED on YinzBuy: Put on a hoodie pillow for a comfy nap while traveling!
The 5 Perfect Small Gifts to Give With a Liquor Store Gift Card
Cocktail recipe book
Mixers
Garnishes
Unique or personalized glassware
Ice cube mold
When giving a gift to your adult friends and family, a liquor store gift card is a great choice. In many states, wine is sold in the same place, giving them a variety of different drinks to choose from and enjoy.
So, what are the best small gifts to give alongside a literal ticket to libations? A cocktail recipe book might inspire some different ideas to try. Mixers and garnishes help those creations come to life! Choose flavors that you know your recipient enjoys to make it more special. Tabletop gamers will enjoy the Dungeonmeister cocktail recipe book for Dungeons and Dragons!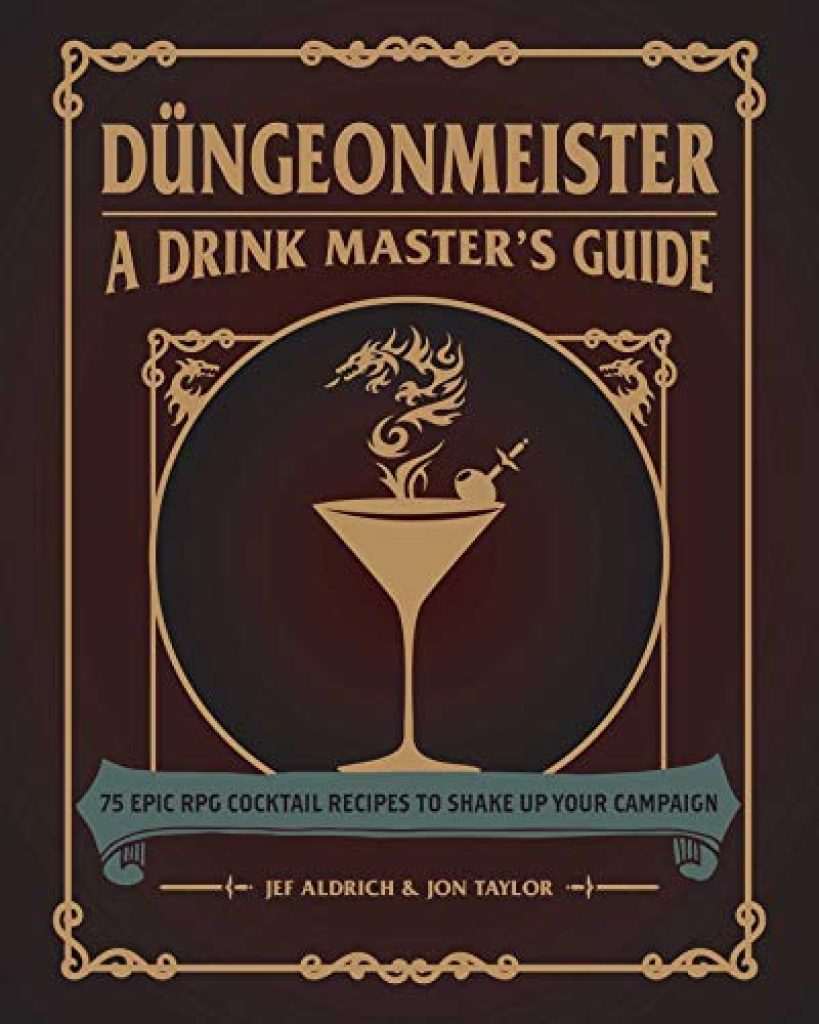 You could always include glassware that's personalized or designed in a memorable way for the recipient. If you know they enjoy whiskey for example, a new set of whiskey glasses they'll be able to fill with the gift card is a great pick!
If that glass cabinet is already looking pretty full, how about a cool ice cube mold? Choose something that chills but doesn't dilute drinks quickly and prepare your giftee for all the great drinks they can enjoy with this package gift.
RELATED on YinzBuy: Create out of this world drinks with a UFO round ice mold!
What Small Gift Goes With a Gift Card to a Furniture Store?
Candle
Decorative throw pillow
Blanket
Placemats or napkins
Getting someone a gift card to a home, houseware, or furniture store is a great option when someone is moving into a new home.
Of course, some of that stuff is subject to personal taste, so the card allows the recipient to choose what they may like best.
To add a small gift to this sort of gift card, I recommend something that would accent the larger items they might buy in such a store. A pillow or blanket decorates beds, chairs, couches, and more.
Placemats, runners, and napkins are a small gift that will go great with the cutlery or dishes they select. If you still don't know which way to go, grab a scented candle in a smell or theme your recipient loves. No one will complain about a nice smelling house!
RELATED on YinzBuy: Are expensive candles worth buying? Discover the important differences!
Best Small Gifts to Pair With a Clothing Store Gift Card
Travel packing cubes
Hangers
Accessories
Shoe organizer
Water repellent spray
Fun shoelaces
When you give a gift card to a clothing store, you're letting your recipient express their style and get some new duds. Instead of ruining the vibe they've got going on, consider one of these 6 small gifts instead to accent their new gear.
The shoe fanatic would love an organizer for travel or the closet. Water repellent spray means they can wear the shoes without getting stains in the rain. Alternatively, grab some fun colorful shoelaces they can add to express their personality!
If clothes are what's in store, try some packing cubes. Not only are they great for organizing suitcases, they make your closet nice and neat as well.
Adding in some accessories helps give some small accents to wear with what the giftee selects. Think of belts, scarves, earrings, bracelets, or similar items that your recipient might enjoy.
RELATED on YinzBuy: Enjoy the eye catching beauty of a mermaid glass bracelet!
Hangers may seem dull, but treating someone to a specialized hanger for fancy clothes might be nice. Anyone just starting out will appreciate them as well!
Conclusion
There's a lot of types of gift cards that make great gifts. It's even better when you're able to pair it with another small gift. The recipient will still get to pick something for themselves, but also appreciate the time and effort you put into the package deal.
I hope the 71 creative ideas on our list of small gifts to go with a gift card has provided inspiration for your next gift giving endeavors!
Related 
Check out 7 creative ways to gift a phone if that's on your shopping list this year!
Learn how to wrap tickets as a gift to avoid sad, flat rectangles!
Instead of buying a small gift, why not make your own? Are handmade gifts better? Find out here!