7 Easy Ways to Hide a Gift Card Inside a Present
Yep, I did it again. I picked up a gift card for a family member, and then felt guilty that they wouldn't have something "real" to open. So, I got a small gift too. Then I thought, why not hide one gift in the other? So, here are 7 easy ways to hide a gift card inside a present so that you can do this too!
Hiding a gift card in a present makes it a nice surprise, and the recipient basically gets two gifts in one! You can even make them coordinating gifts if you like. A new gaming console could come with a gift card for some digital games!
Make sure to check out how to gift a game on Nintendo Switch if that sounds like you!
Now, back to how to hide a gift card in a present!
1. Under a Tray of Food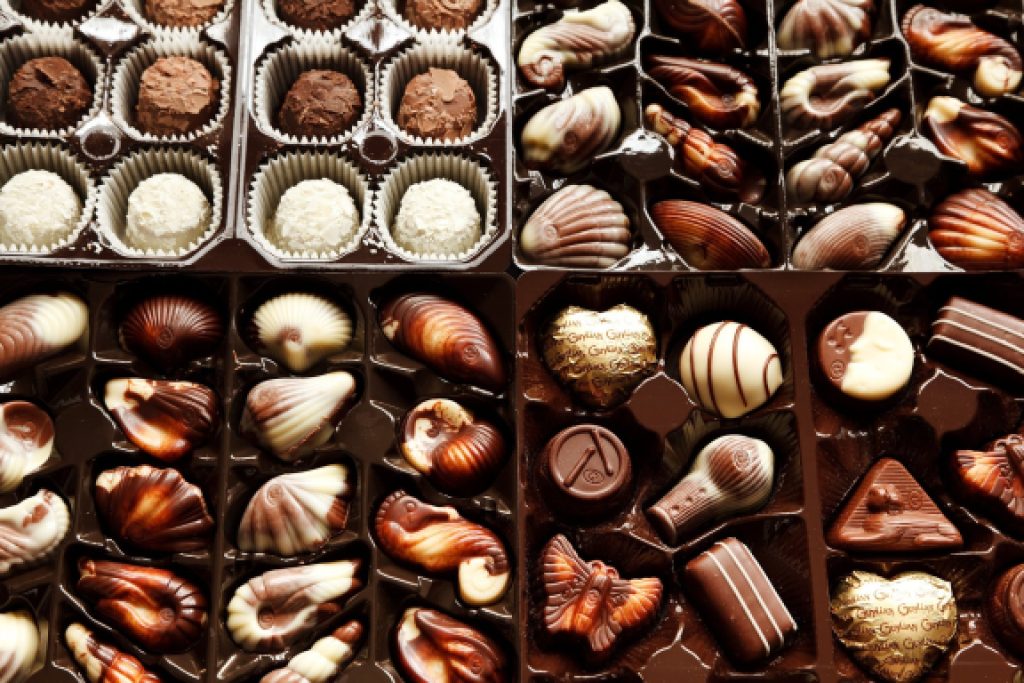 Our first method of how to hide a gift card in a present is using a tray of food.
A lot of gourmet chocolates and other snacks, as well as fruit, come in a removable tray that sits inside a gift box.
Simply place the gift card underneath the tray for a concealed place to hide it. Now the recipient will have a tasty treat as well as the card!
Just make sure to give them some indication it's there so the card doesn't get missed. Try telling your recipient (either verbally, via email, or with a card of some kind):
I hear you can win a prize – check under the box to see if you won!
The inside of the box has this really cool design, you should check it out
You better make sure there isn't a second layer of treats!
This is a great idea for any gift card, but I particularly like it for movie or restaurant gift cards.
That way, your recipient will have some snacks on hand for watching the film, or perhaps an after-dinner treat after a great night out!
If you want to give specific tickets to a show instead of a gift card, make sure to check out how to wrap tickets as a gift for some creative ideas!
2. Hidden in a Bouquet of Flowers or a Tied Up Gift Basket
Hide a gift card in the present of a bouquet of flowers, or tied up in a gift basket.
In place of (or in addition to) the typical printed card that's stuck in a bouquet of flowers, why not add your own? Just slide the gift card behind the included card, or place it in a small envelope and pop it in there!
Now your recipient has a beautiful bouquet to enjoy and a gift card as well. Treat them to a romantic dinner at a restaurant they like, or give them a shopping trip to a local wine store for a night in.
If you're very crafty, you could even wrap a potted plant as a gift yourself to really customize what you're giving.
Is your recipient not a fan of flowers or plants? Then use a gift basket instead!  Whether you compile your own or choose a pre-made one, there are tons of gift baskets to choose from. Foods, drinks, and bath products are some of my favorites.
Inside the wrapped-up basket, you'll place the gift card in an envelope. When the recipient opens it, they'll first just think that it's a regular card, and then be delighted to learn it's a gift card!
Your gift card could really be anything here, but a spa day, cooking class, or wine tasting experience would be a great touch.
3. Tucked Into the Pocket of Clothing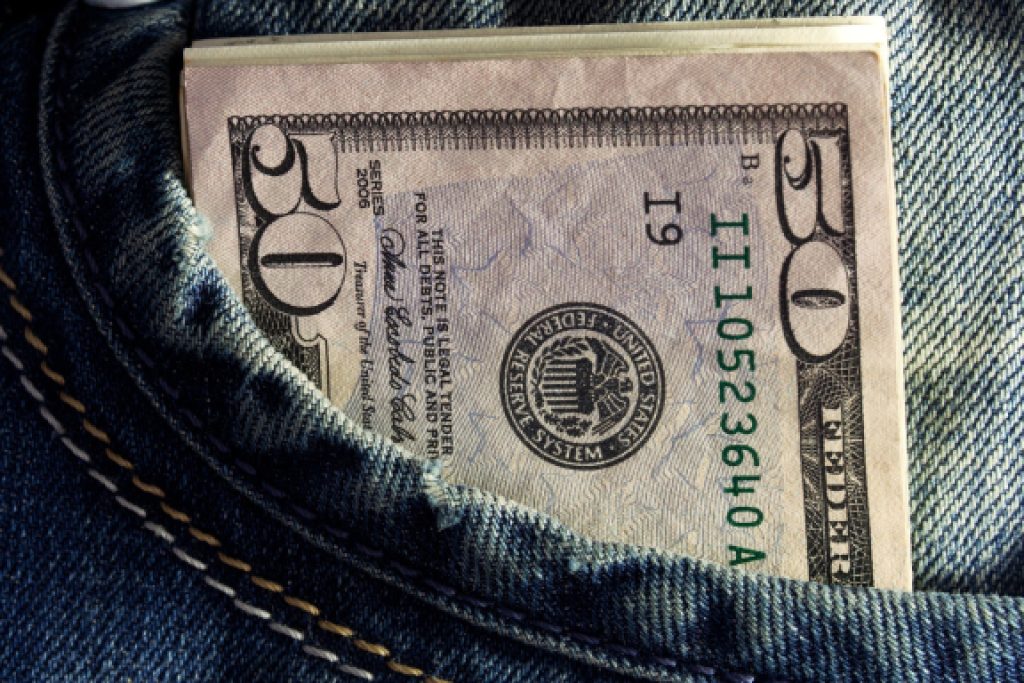 The next creative way to hide a gift card in a present is to tuck it into the pocket of clothing or accessories you're gifting.
Some examples of clothing that work well include:
Jackets
Hoodies
Pants
Leggings with pockets
Purses
Button downs with chest pockets
Simply slide the gift card into the pocket of the attire. If there's a button or zipper over the opening, make sure to close it to keep the card from sliding out.
Wrap your garment as you otherwise would (perhaps in a nice box with tissue paper). Like the food idea, you're going to want to clue the recipient that it's there. Otherwise, you risk it going in the washing machine or the return pile without them knowing!
Tell the recipient you put a gift receipt in the pocket, that you stuffed the tags in the pocket, or that they should check the pockets for loose change, etc. Whatever ruse gets them to look works!
The best gift cards for this method are clothing stores (to pick up matching attire and accessories) or destination or event gift cards. Give a warm jacket for a winter excursion!
4. Inside the Lid of a Pack of Gum 
Hide your next gift card inside the lid of a pack of gum.
This method is the perfect idea for a stocking stuffer, as it keeps the physical gift small.
Imagine the confusion of just getting a pack of gum. Then, they'll open it up to realize that there's more inside. Plus, your gift card will be minty fresh!
It's a really fun method that conceals the card well and will give a level of disbelief like one of those prank gift boxes.
Plus, if your recipient likes gum or candy to begin with, this is just an added bonus to an already sweet treat.
While again this method works for most gift cards, I'm a fan of it for anything related to foods, snacks, meal subscriptions, or gourmet items.
5. On the Back of a Framed Picture or Painting
This method of hiding a gift card in a present is both fun and super customizable. Here, you're going to hide it on the back of a framed picture or painting and wrap it up!
If you want to be really sneaky, you could actually put it inside the backer of the picture frame so it's not readily visible. However, you'd definitely have to leave some clues that it was there. Or, you know, put a really terrible photo in that they're aching to get rid of when you're not looking.
I love that this is completely personalizable. Put a family photo of a previous trip in and include a travel gift card to make new memories. A photo of a beloved toy or piece of clothing could also be accompanied by a related card.
Should you not want to use a photo, choose (or paint if you're artistic) a painting! You could pick a piece that the recipient will be happy to display in their home as a gift, and then include a gift card for more art, art/craft supplies, or even travel cards to attend an art show. How fun!
6. Inside a Mug or Tumbler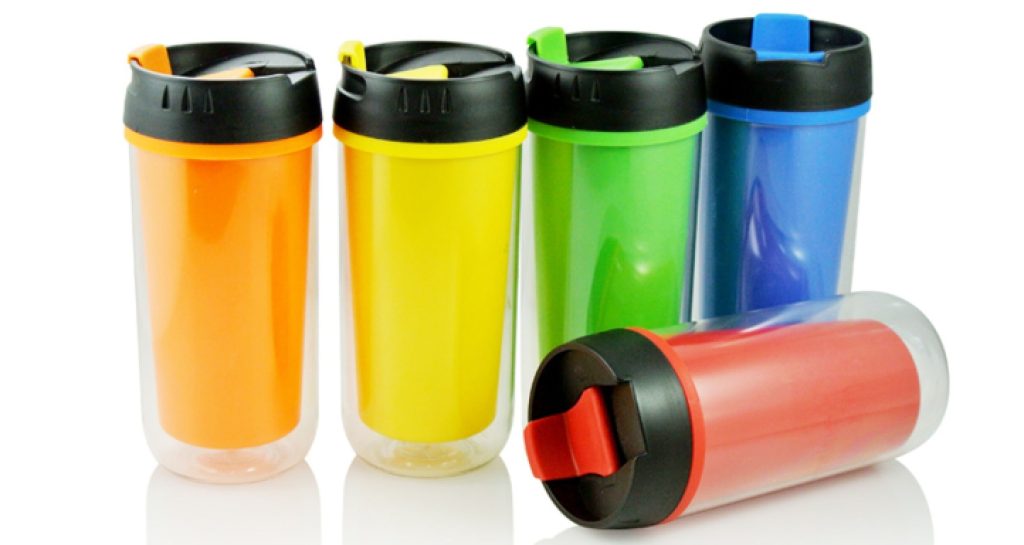 For the drink lover in your life, hide your gift card inside the present of a mug, tumbler, or even a water bottle.
Choose an opaque bottle for best hiding results!
When the recipient opens the mug or tumbler up to wash or fill it, they'll find the gift card hidden inside.
You can definitely personalize this based on their interests as well:
Coffee mug with a Starbucks or Dunkin (or similar) gift card for the coffee aficionado in your life
Water bottle with a gift card to a sporting goods or outdoor store 
Even a grocery or gourmet coffee store gift card works, for those who love to make their own at home!
Of course, that's not to say you're only limited to those types of cards – put whatever you like in there. You recipient will still have a functional gift along with a card to choose their own.
I mean, can you ever really have too many water bottles or mugs?
7. In a deck of playing cards or other card game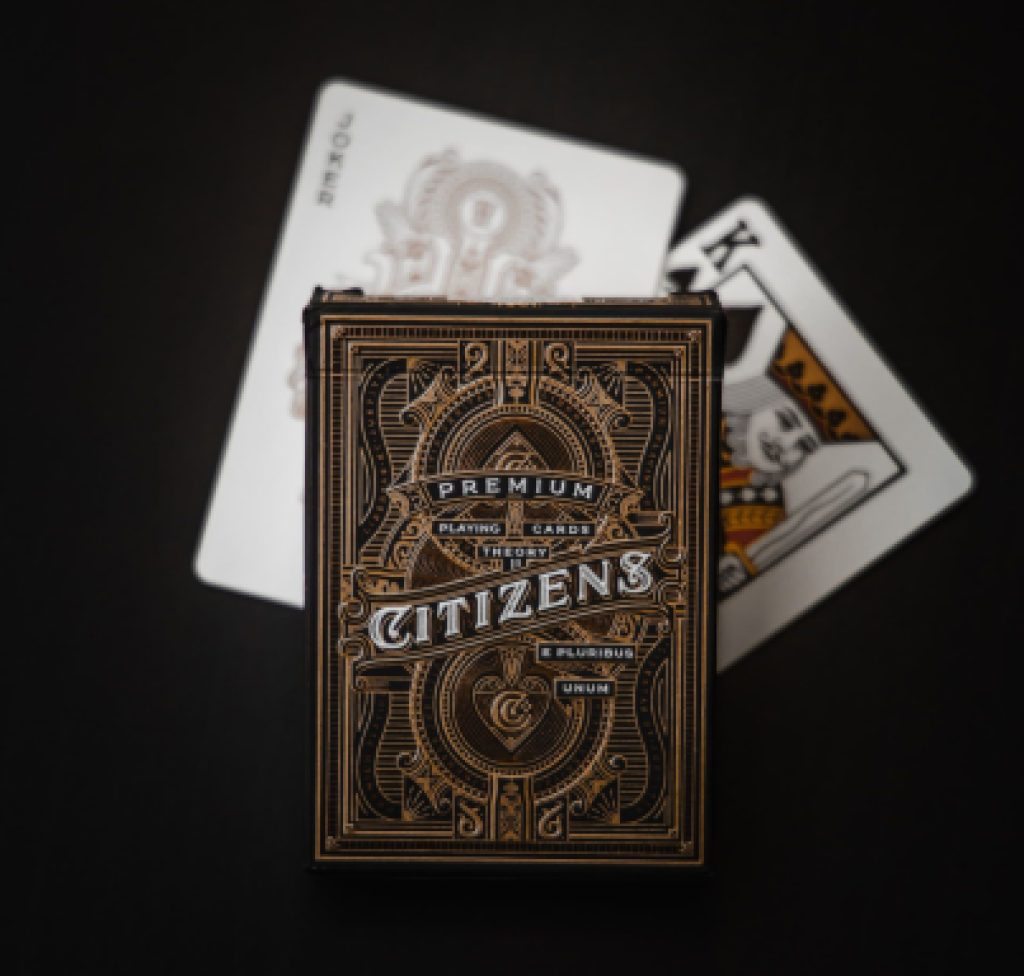 Our last method to hide a gift card in a present is using a deck of cards or similar card game. 
You'll just slip the gift card into the deck, and voila! Wrap the card game up, and give it as a gift. The recipient gets a fun game to play as well as the gift of the gift card.
Treat your trickster to Banshee playing cards, give your magician a new deck, choose unique Prism playing cards for the poker player, or give something like the Dunzo card game to your party throwing friends.
No matter what you do, the recipient will be delighted to find the hidden surprise within the first time they go to shuffle the deck!
I think this is a great idea for cards related to games, comics, books, and more!  However, I'm sure your giftee will be delighted with whatever they find inside. 
Final Thoughts
We've covered 7 easy ways to hide a gift card in a present. No matter what you're planning on gifting this year, you'll be able to conceal it, and give the bonus of another gift as well!
If hiding a gift card in a present doesn't feel like a safe idea with your family, consider one of these best small gifts to pair with a gift card instead. They'll still get the two gifts, but are less likely to miss the card if they're not the observant type!