What Games Can You Play on Amazon Alexa in 2023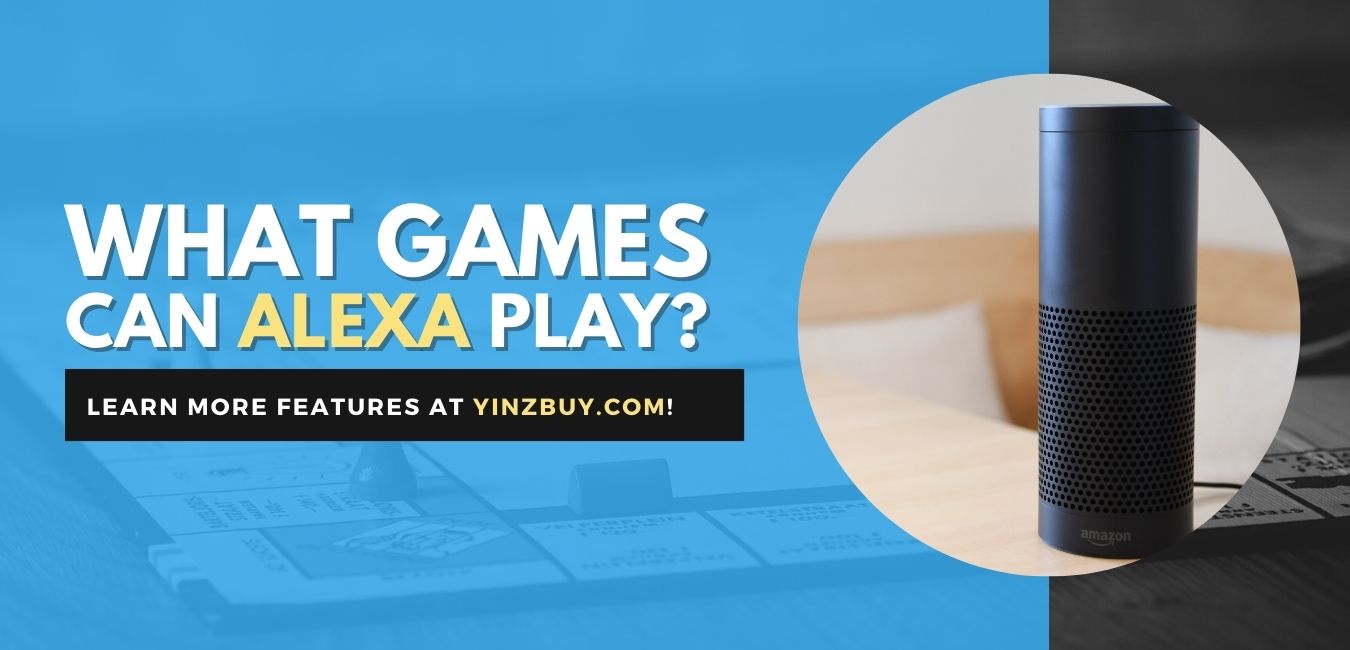 Playing games on an Alexa enabled device, such as the Echo Studio, Standard Echo, and Echo Dot, is a great way to have fun with your family and friends. There are many different types of games you can play on your smart home assistant, ranging from music games to trivia games to games just for kids.
Games are embedded as 'skills' on the Amazon Alexa. To play these games, tell Alexa what you want to play, and Alexa enables it. If you're not sure what to ask for, open the Alexa app and navigate to the 'skills' menu. Here, you'll find a list of all games, trivia, and accessories for Alexa.
Amazon is always adding new games to keep their offerings fresh and interesting. In fact, there are over 7,000 different paid and free games available for Alexa. Read on to find out about a few of the most popular and fun games you can play on Alexa in 2023.
Alexa Music Games
Music games combine two of your Alexa speaker's best features: the ability to play music and the ability of the speaker to interact with the user. Turn those songs into a trivia contest or just dance around and have some fun with these great games.
Song Quiz Tests Your Music and Lyric Knowledge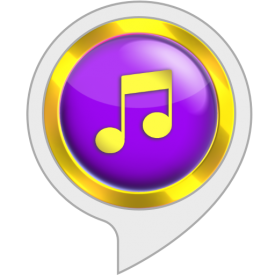 Ask Alexa to "play song quiz" to test your knowledge of music from multiple genres and generations. Alexa will play you a clip of a song, usually about 10 seconds, and your job is to identify the title of the song as well as the artist.
You get points for each correct answer and bonus points for correctly identifying the title and artist together. Song Quiz genres include the 70s, 80s, 90s, pop, classic rock, country, and more. It also includes single-player and multiplayer modes so you can test your knowledge or challenge your friends and family head to head.
Alexa will ask what decade you'd like to play from. Choose between the 60's, 70's, 80's, 90's, 2000's, or 2010's. Each Song Quiz playlist contains a variety of songs from multiple genres, but focuses largely on the top 40 list during those decades.
The Song Quiz game is free to play on Alexa. There is also a gold edition available for an $10/month fee in 2023 which features more songs and playlists.
What are the Alexa Song Quiz Gold Genres?
| | |
| --- | --- |
| Music Genre | Description |
| 40's & 50's | Songs popular during the '40's and '50's |
| 60's Rock | Rock songs from the 1960's |
| 70's Classic Rock | Classic rock songs from the 1970's |
| 80's Rock Anthems | Popular rock songs of the 1980's |
| 2000's Rap | Rap music from the 2000's |
| 2000's Alternative Rock | Alternative rock from the 2000's |
| Current Hits | Chart toppers from the current year |
| Modern Rock | Rock songs of today |
| Modern Country | Country songs you'll hear today |
| Classic Country | Country songs before the '90s |
| Soul & Funk | Popular soul & funk songs from all decades |
| Disco Fever | Disco songs; mostly '70's & '80's |
| Old School R&B | R&B songs from the '40's, '50's & '60's |
| Divas | Most successful female artists of all time |
| British Rock | Rock music from British singers; all decades |
| Brit Pop | Pop songs from British artists; all decades |
| Love Songs | Songs about love; all decades |
| Emo Kids | Emo songs; mostly '80's & '90's |
| Boy Bands vs Girl Bands | Pop songs from all-boy and all-girl bands |
| Stay at Home Party | Jams for solo dancing from all eras |
| Mom's Melodies | Relaxing music just for Mom |
| Dad Vibes | Chill songs your dad would like |
| Family | Family friendly songs from all decades |
| Pride Classics | Pride anthems from the '70's, '80's & '90's |
| Holiday | Festive holiday tunes from all years |
Alexa Song Quiz Gold Genres
Music Bop Adventures is Great for Kids
Music Bop Adventures will let your kids pretend they are singing and dancing all around the world! It plays music-themed adventures that simulate a ride in a submarine, on an airplane, or in a rocketship. Enjoy the ride and dance away! Just ask Alexa to "open music bop" to get started. If you'd like to go on a specific adventure, you can say "Alexa, ask Music Bop to play weather adventure".
Music Bop Adventures is free to play on Alexa, but has optional paid in-app features available. Paid features add additional adventures, such as pirates, dinosaurs, the sky, a cave, or the North Pole.
Alexa Trivia Games
Some of Alexa's trivia games will mimic your favorite game shows from TV, while others are more original. Either way, prepare to break a mental sweat when you fire up any of these exciting trivia games!
WhereInTheWorld Tests Your Geography Skills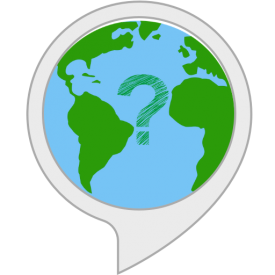 Think you know which country Jakarta is the capital of or where to find the Rhine River? Put your skills up against players all over the world. Just say "Alexa, play geography trivia."
WhereInTheWorld is free to play on Alexa. There is also a WhereInTheWorld – Europe edition available to test more localized geography.
Millionaire Quiz Game is the Unofficial 'Who Wants to Be a Millionaire'
In the millionaire quiz game, you'll be asked 14 multiple choice general knowledge questions. Answer them all correctly and you'll take home the top prize. If you get stuck along the way, you'll have lifelines just like in the real game show:
50/50 eliminates two wrong answers

Ask social media

Phone a friend
The game is still a great time for you and your family and friends even if the prize isn't real money! Who Wants to be a Millionaire for Alexa is free to play, but has in-app purchases available. Paid content includes additional answer hints beyond the included free ones. Just tell Alexa to play or open Who Wants to be a Millionaire to get started.
Jeopardy! Mirrors What You See on TV
Alexa, play Jeopardy! One of the longest-running game shows on TV is now on Alexa for you to enjoy every day. You'll get six clues every weekday, and Teen Jeopardy and Sports Jeopardy on Sundays.
Alexa Jeopardy is free to play. However, a paid subscription is available to remove ads, and also allows you to play Double Jeopardy. The paid version is $1.99 a month for Amazon Prime members.
Volley Trivia Showdown Lets You Compete Around the World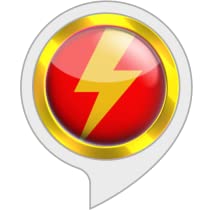 This trivia game asks strictly true-false questions. You compete directly with someone else, and whoever gets more questions right moves up in the rankings to face more difficult competition. Other versions of the game include Volley Family Trivia and Volley Daily Trivia. Each game follows the same basic rules but involves different competition and different questions.
Volley Trivia Showdown is free to play on your Alexa. Just ask Alexa to play or open "Volley Trivia Showdown" to get started.
Alexa Escape Room Mimics the Real Thing
Maybe you've heard of escape rooms before. They are popular in many cities around the US. You and a group of family and friends are locked in a room with a series of clues that help you unlock more clues. The end goal is to solve the whole puzzle and let yourselves out of the room within an hour. Popular themes include the following:
Casinos

Haunted Houses

Castles

Museums
The Alexa version of the game offers a free alternative you can play in your own home. Start the game by saying "Alexa, open the escape the room." She will then present you with a series of riddles and clues that have to be solved before you can move on and eventually escape.
The game offers payment for clues if you get stuck, but the skill itself is free to play. Grab your family and try to escape the room! Escape the Room is available in English, French, German, Italian, and Spanish translations.
Alexa Offers Plenty of Games for Kids of All Ages
Alexa's games aren't just for adults. There are plenty of offerings for kids too. Keep the little ones busy and help them learn new skills with these awesome games.
Lemonade Stand Lets Kids Manage a Business
Perhaps you remember the old-school computer game that let you run a lemonade stand for a profit. This is the rebooted audio-only version of the same concept. Alexa tells you the weather, and then you manage the stand by purchasing supplies and advertising materials. Think you have what it takes to run a successful business? Just say "Alexa, open Lemonade Stand" and give it a try. Just don't forget the cups!
Lemonade Stand is free to play on Alexa. It's a never ending game, meaning it will save and allow you to continue play infinitely. Unless you uninstall it or choose to reset it, you can play Lemonade Stand on Alexa forever!
Spongebob Challenge Makes You the Fry Cook
Help your favorite SpongeBob characters run the Krusty Krab! Just ask Alexa to start, open, or launch "SponegeBob Challenge" to play. You'll be behind the cash register trying to take and remember orders. Be careful, the Krusty Krab is busy!
SpongeBob Challenge is free to play on Alexa, and recommended for ages 6 and up.
Akinator Can Guess Any Object
Your kids will love the new version of the old game "20 questions." Just like the old version, all you have to do is think of an object then answer a series of yes or no questions. When Alexa knows the object, she'll take a guess, even if it has asked fewer than 20 questions so far. Think you can stump Alexa? Good luck! When you're ready to begin, just ask Alexa to play, open, or start "Akinator". All three commands work, so choose your favorite.
Akinator is free to play on Alexa, but paid themes are available. For $0.99 you can add animal species, movie titles, and objects or concepts to Akinator's repertoire. Akinator is supported in English, German, and French.
True, False, or Trick is the Ultimate Fact Machine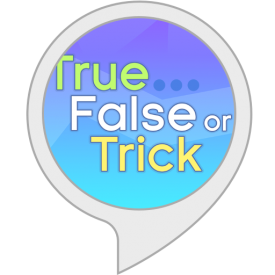 Hey Alexa, open True, False, or Trick. Even the wittiest and smartest of kids can get stumped by this one. All you have to do is listen to the statement Alexa gives you, and use your knowledge of science, nature, history, or geography to figure out if the statement is true, false, or a trick.
True, False, or Trick is free to play on Alexa, and is aimed at children aged 6 – 12.
The Queen's Mathematician Lets You Rescue Royalty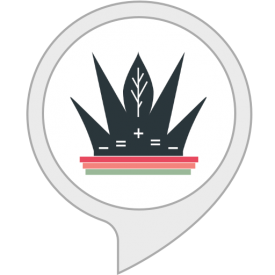 Help, the Queen is in danger! Use your best math skills to get the queen back to safety! She has been kidnapped by a gang of elves and needs your help. Each correct answer gets you one step closer to bringing her back to where she belongs.
Have some fun while practicing basic addition, subtraction, multiplication, and division. The game comes preloaded with plenty of questions and plenty of endings, so you'll get a fresh and fun experience every time you play. Just ask Alexa to either open or start "The Queen's Mathematician" to begin.
The Queen's Mathematician is free to play on Alexa and designed for kids around ages 6 – 8.
Kid Power Helps You Donate to Those in Need
Looking for a way to have fun and do some good at the same time? Look no further than Kid Power from UNICEF. It will have you perform tasks or answer trivia questions to earn points. Then those points can be turned into real food packets that are sent to malnourished kids all around the world. Just say "Alexa, open UNICEF kid power".
Kid Power is free to play on Alexa. Plus, having some fun for a good cause sounds like a win-win!
Enjoy All the Skill Games You Can Play on Alexa!
As you can see, Alexa does a lot more than tell you about the weather or play your favorite music. Your favorite Alexa enabled device can become the center of a great game the whole family can enjoy from the comfort of your own home. Pick up your Alexa-enabled device and join the fun today!
As noted on our Affiliate Disclaimer page, links to products inside this blog could lead to sales commissions (at no additional cost to you) which allow this site to continue operations.