What Does Yinz Mean? Pittsburghese and Steel City Favorites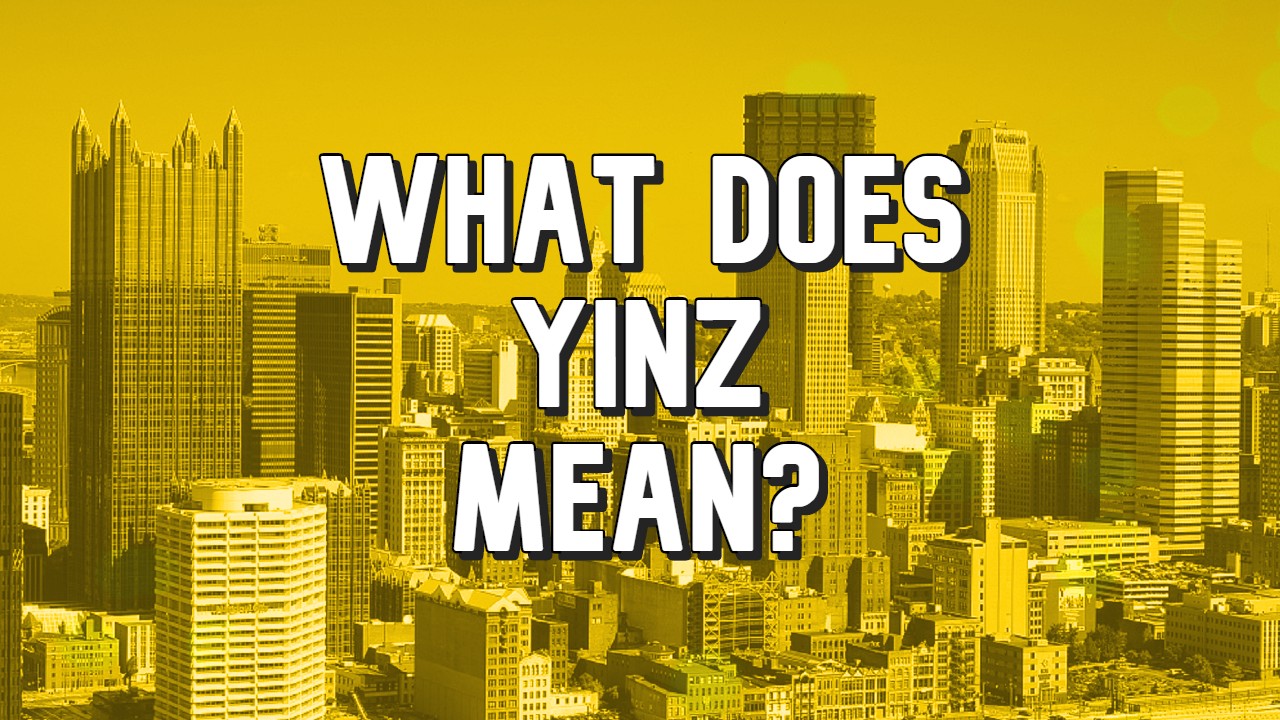 Pittsburgh Welcomes Yinz!
You might want to sit down, but believe it or not, we here at YinzBuy have a special affection for the word yinz. Shocking right? For us in Pittsburgh, we grow up knowing yinz as a part of our lives and vocabulary. For those that did not grow up around the 3 rivers, we have a few lessons for you on our Pittsburghese vocabulary.
For starters, "What does yinz mean?". Think of yinz as a Pittsburgh equivalent to y'all.  In technical terms, yinz is a second person plural pronoun. When addressing a group of people, instead of saying something like "all of you", in Pittsburgh, we simply say yinz. For example, "Are you guys going to Chauncy's tonight?", would instead be "Are yinz going to Chauncy's tonight?".
Now that the word isn't a mystery to you anymore, we can talk a bit about why yinz is such a part of Pittsburgh along with some other Pittsburghese slang that you might find on this site.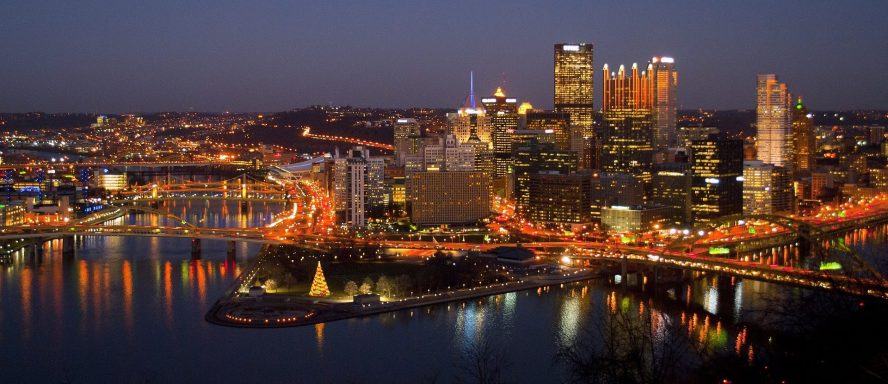 Does everyone in Pittsburgh say Yinz?
As mentioned above, yinz and y'all have the same purpose in our English language. You probably won't hear a lot of people saying yinz down in the south, and you certainly won't hear y'all in Pittsburgh. While y'all is a bit more spread throughout the south, yinz is more centralized to the Appalachia region of the United States.
If you look at a map, the Appalachia region runs from the bottom of New York state to the tops of Alabama, Georgia, and Missouri. Don't expect to hear yinz prevalent in all those areas though. In fact, many of the people in those places might be just as unfamiliar with the term as you.
There's a reason people in Pittsburgh are often called Yinzers. This term could be used affectionately or with contempt (if you hear it from a Cleveland Browns fan). That begs the question – "Does everyone in the city of Pittsburgh say yinz?". To put it frankly, no, they don't. It feels like I'm spoiling a city secret here. You'll certainly hear the term used, but not necessarily thrown into every sentence (like you might see on our site).  You might even find loads of Pittsburghers who never use the term.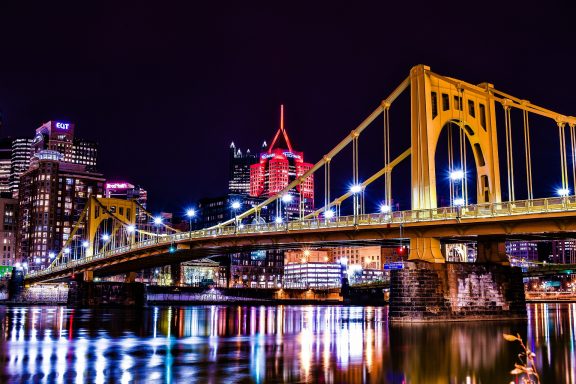 Yinz need to learn some Pittsburghese
Aside from seeing "yinz" across the site, there are certainly some other Easter eggs and local slang you'll see here. Pittsburghese is affectionately the language spoken in this area. In an effort to let you in on the secrets, enjoy a list of some words in Pittsburghese and their meaning.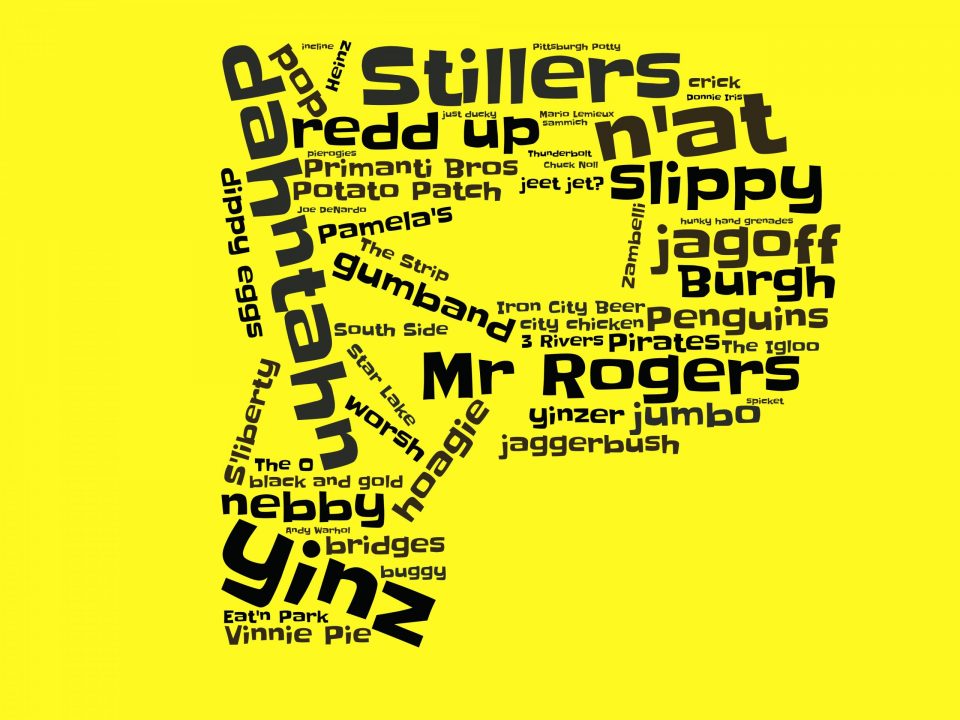 More Famous Pittsburghese Words
Gumband – Possibly known to you as a rubber band.
Buggy – Use this term for a shopping cart to fill up your groceries at Giant Eagle.
Kennywood's Open – Kid's in school love this term. Kennywood is a local amusement park that has been around since 1898. When someone says Kennywood's Open to you though, it doesn't mean it's time to ride the Thunderbolt. It means your fly is down.
Chipped Ham – Nothing beats some Isaly's chipped chopped ham. If you try to order chipped ham lunch meat elsewhere, it will never be the same as in Pittsburgh. We are talking about ham shaved THIN!
N'at – A nice little contraction for "and all that". Also used as a substitution for "etc".
Slippy – Something Slippy would be Slippery to you.
Jagoff – This is your general phrase for a moron or jerk. Sometimes this is affectionately thrown around at your friends. Other times you use Jagoff to refer to NFL fans of the Ravens, Patriots, or Browns.
Jumbo – Not nearly as iconic as chipped ham, jumbo is what people outside of Pittsburgh call bologna.
Nebby – Another term for nosy. Think about your nebby neighbor watching yinz eat a delicious chipped ham sandwich.
Dahntahn – This is a combination of a word being spelled out to match a Pittsburgh accent. If someone goes Dahntahn, they mean to travel into Downtown Pittsburgh.
What Do Yinzers Love?
Now you all know the meaning of the word yinz, and you know a few other terms we like to toss around in the city. What really makes Yinzers tick though? In a town as rife with tradition as Pittsburgh, we hold quite a few things in the highest regard.
Pittsburgh Sports Teams
I think everyone in the world is aware of the fervent Stiller fandom of the Pittsburgh Steelers. Here in Pittsburgh, we aren't blessed with beaches or copious amounts of balmy, sunny days. For that reason, we latch on to sports of all kinds. The Penguins won 5 Stanley Cups, but the Pirates haven't won in ages and still have die-hard fans. Don't forget the love for local college and high school teams either.
Terrible Towel
Alluded to above, one of the big reasons everyone knows about the Pittsburgh Steelers is due to the Terrible Towel waving around everywhere. Former Pittsburgh talk show host Myron Cope most notably promoted the golden towel. It's taken a life unto itself as people speak of a curse should someone disrespect the power of the Terrible Towel.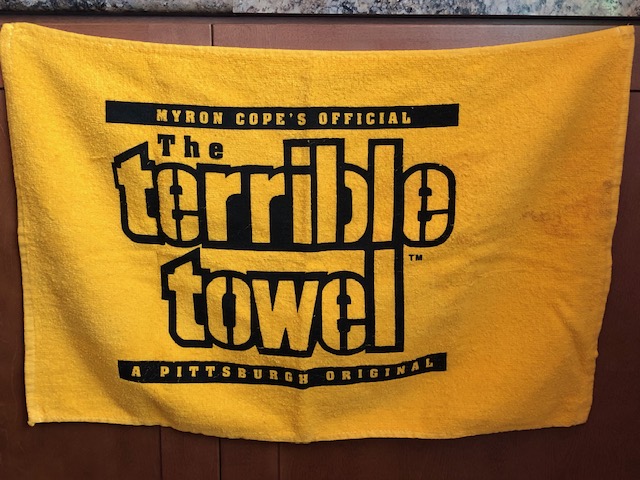 Mr Rogers
This list is not necessarily in order of importance. If it was, Mr Rogers would certainly sit at the top of the list. No child that grew up in the city of Pittsburgh did so without having Mr Rogers play a part in their lives on television. We are immensely proud to share Mr Rogers with the world and have a statue dedicated to the memory of Fred Rogers near Heinz Field on the North Shore.
Fish Fry
Pittsburghers love a good Fish Sandwich on Friday! When Lent rolls around, the churches, fire halls, and restaurants all get in on the act. There are March Madness-like brackets floating around during this time for people to vote on the best fish sandwich in the city. In fact, any place in Pittsburgh that sells a fish sandwich normally might make a claim that they indeed own the best. Whether it's true or not, you're bound to find a lot of delicious food.
Parking Chair
Are you from a location where Parking Chairs exist? Are you confused about this item completely? To break it down simply, if you take the time to shovel the area in front of your home during a snow storm, you own all the rights to the spot by placing a parking chair in it. The choice of chair is up to you, but no Pittsburgher would dare touch or move the chair. It may not be on the law books, but touching a parking chair will draw unbridled ire and rat you out as a non-Pittsburgher.
Cookie Tables
If you aren't from Pittsburgh, quite frankly, your weddings are lacking in delicious tasty treats. The cookie table essentially is an Italian phenomenon brought into Southwestern Pennsylvania and spread across the region. Italian families take more pride in their cookie table than anything else at the wedding. Need more convincing that this is a good thing? Enjoy taking a gander at the cookie table from my wedding!
Primanti Bros.
In Philadelphia, they have cheese steaks. If you visit Pittsburgh and want a sandwich, a good Yinzer will take you to Primanti's. These huge sandwiches are a meal in one. You choose your meat and receive the cheese, coleslaw, and tomato slices automatically between two large slices of Italian bread. A Primanti's sandwich is sure to make a mess, and it's always fun to watch a newbie attempt to tackle their first.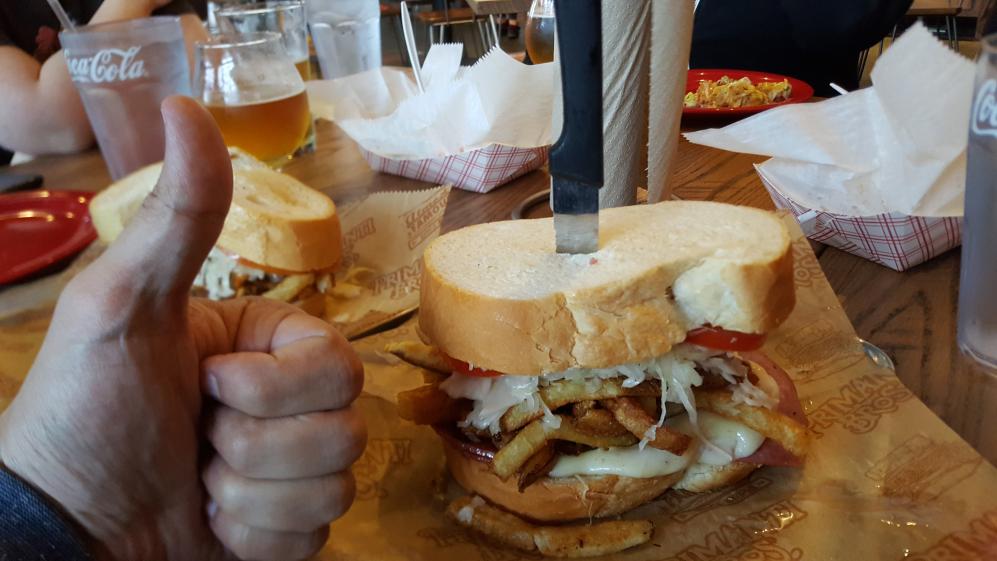 Heinz Ketchup
If you live in an area without Heinz Ketchup, I feel bad for you. No self respecting Pittsburgher will ever settle for anything less than the thick red sauce from Heinz. If any restaurant or location around the city would place a ketchup on your table other than Heinz, it would be a scandal for the ages. …yes of all places, Kennywood did this!
Pittsburgh
This might seem a bit meta for a list of what Pittsburgher's love, but have you ever met someone from Pittsburgh? If you're not sure, then I can tell you unequivocally that you have not. Anyone from Pittsburgh that moves to another part of the country loves to let people where they came from. That blue collar nature of the city just gets into your blood. Even if you leave Pittsburgh, you never REALLY leave Pittsburgh.
Yinz Now Know Pittsburgh
That concludes our lesson on Pittsburgh for all of yinz! If you call the Steel City home, then you probably smiled a bit and have plenty of your own favorite sayings in Pittsburghese. You probably have 20 more things you love about the City of Champions that were left off the list. If you're not from around here and can't wrap your head around this, come on over to our neighborhood sometime. Just be careful because once you come to Pittsburgh, yinz might not want to leave.