7 Creative Ways to Gift Someone a Phone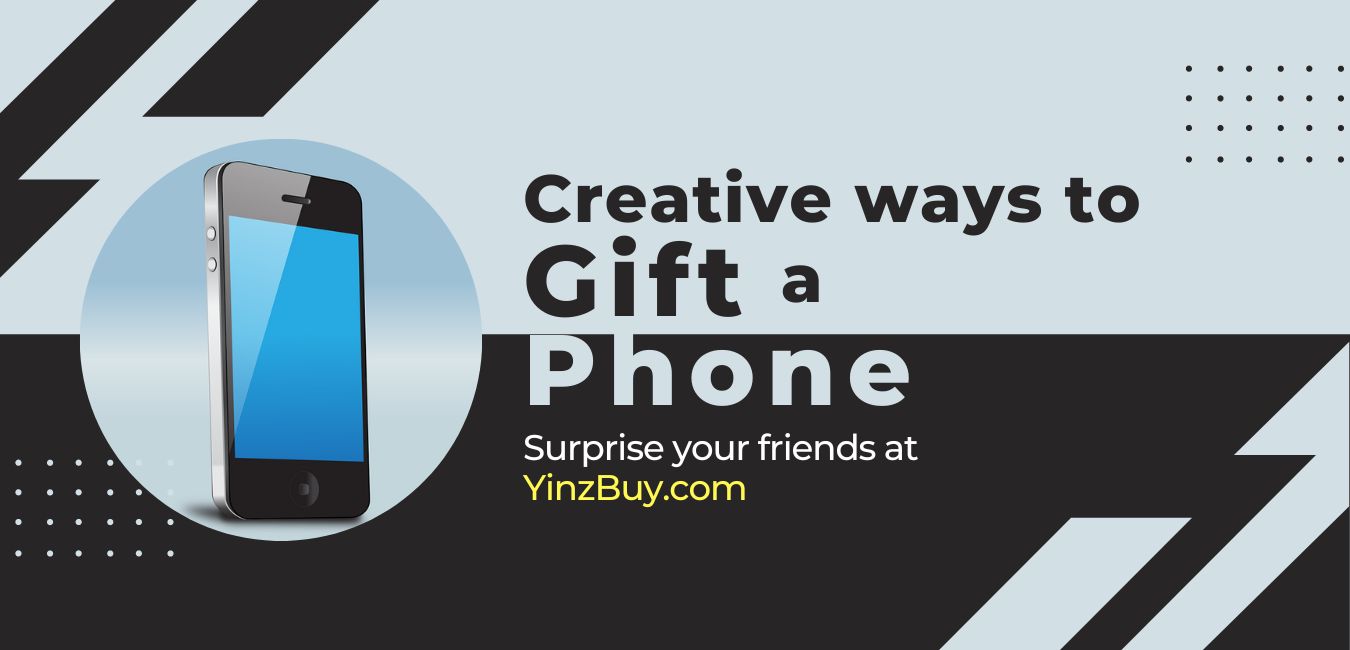 I'm pretty sure at this point that cell phones, or smartphones in particular, top the gift lists of every adult, teen, and most kids as well. Let's face it, they're portable, handy, and keep the world at your fingertips. If that's what you're shopping for, then we've got creative ways to gift a phone you'll want to see. After all, small rectangular boxes are only so exciting on their own!
In this article, you'll find 7 creative ways to gift someone a phone. For the person who likes getting messy to the puzzler or the jokester, we've got methods for everyone!
1. Hide the Phone in a Surprise Cake Popper
Our first deliciously creative way to gift a phone comes from hiding it in a cake. That's right, a cake popper tray has a concealed tube in the middle of your standard dessert display. The good news is that it's perfectly sized to slide a phone in!
You'll just load up the goodies into the tube and then use a cake or cupcakes to hide the surprise. A spring loaded release pops it up to retrieve your gifts! I guess you really can have your cake and eat it too.
RELATED on YinzBuy: Dessert is a Treat with a Surprise Popping Cake Stand!
2. Replace the Contents of Another Package with the Phone
One of the funniest creative ways to gift a phone, and admittedly my favorite, is to replace the contents of another less exciting item with the gift.
All you have to do is remove the humdrum thing and pack the phone in there, then wrap it up and watch the confusion. Here's some of my favorite examples: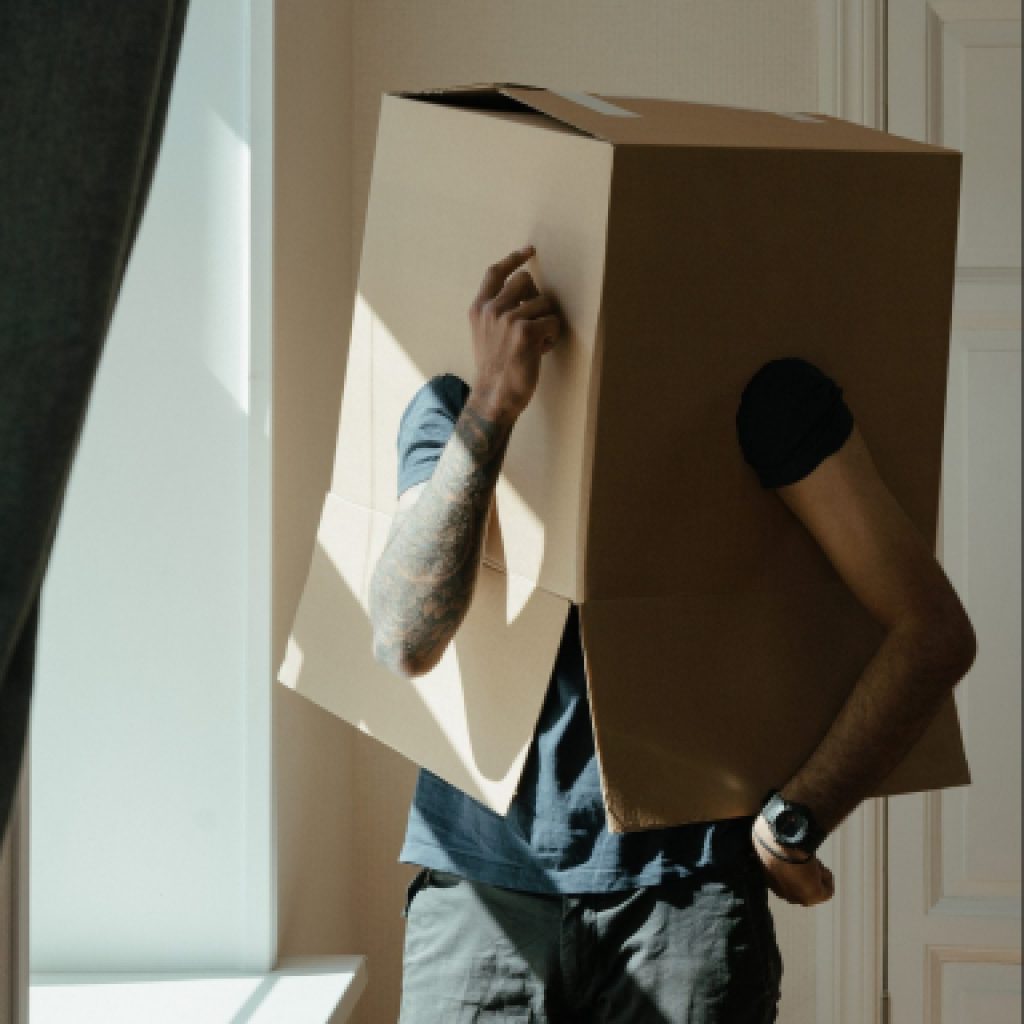 Chocolate Bar Swap
Pick out a bar of chocolate relatively close in size to the phone you're gifting, preferably one that breaks into smaller squares
Remove the actual chocolate, taking care to keep the wrapper intact
Clean any residual chocolate from the wrapper, then slide the phone inside
Pack a couple squares of chocolate onto the end to conceal the phone if possible
Hiding a Phone in Canned Goods
Get canned food from the grocery store that has a pop top. Canned beans are my top choice, but soups, vegetables, and some canned fruits work fine as well
Using a can opener, carefully remove the bottom of the can (not the pop top)
Empty or eat the contents, then wash and dry the can thoroughly
Place the phone inside the can
Cut a circle of cardboard or a similar stiff material into a circle that fits in to replace the missing bottom of the can
Wrap and watch the confusion when they open a can of food!
Gift a Phone in a Cereal Box
Grab a box of your favorite cereal, or the worst cereal you can find (your choice)
Dump out the cereal, saving it in a bowl, baggie, or cereal storage container
Add the phone to the cereal bag. I recommend placing it in a Ziploc first to keep out dust
Replace the cereal into the bag over top of the phone
Use a bag resealer or just a fun chip clip to close it off before wrapping
It's like a Cracker Jack prize!
Use a Bag of Chips to Conceal Your Gift
You'll need a bag of chips, pretzels, or popcorn of your choice
Place the phone in a plastic baggie
Drop the phone down to the bottom of the bag. You could remove and replace the contents if needed
Reseal the chip bag if possible, or add a decorative clip instead
Pack the Phone Into a Prank Gift Box
Did you know there are actually prank gift boxes designed just for instances like these? They're paperboard boxes printed with hilarious fake "gifts" pictured on the front of the box. Simply place your phone into this decoy, wrap it up, and you've got a creative, hilarious way to gift a phone.
RELATED on YinzBuy: Is it really a cheese printer or just a prank gift box?!
3. Use Furniture or Home Decor to Conceal the Phone
Another creative way to gift a phone to someone is to hide it in would-be plain sight. Use an existing piece of furniture or decor in your home to conceal the phone. Pick something in a room that the recipient frequently visits. Here are some examples:
Inside a pillow case
Behind a headboard
On a bookcase, behind books
In a kitchen cabinet
Under a pillow or cushion
You'll want to ensure that it's not easily found just by passing by. However, you do want it easily heard when you call it.
That's right – add yourself to the phone as a contact (bonus points for the addition of a funny profile picture). Call the phone when the giftee is in the room. They'll track down the noise and eventually realize it's a phone gift for them!
4. The Chore Reward Phone Gift
I think that the chore reward method of gifting a phone is probably my favorite when it comes to giving your child their first phone. They'll be super excited to receive it of course, but they'll also feel like they've earned it for their hard work.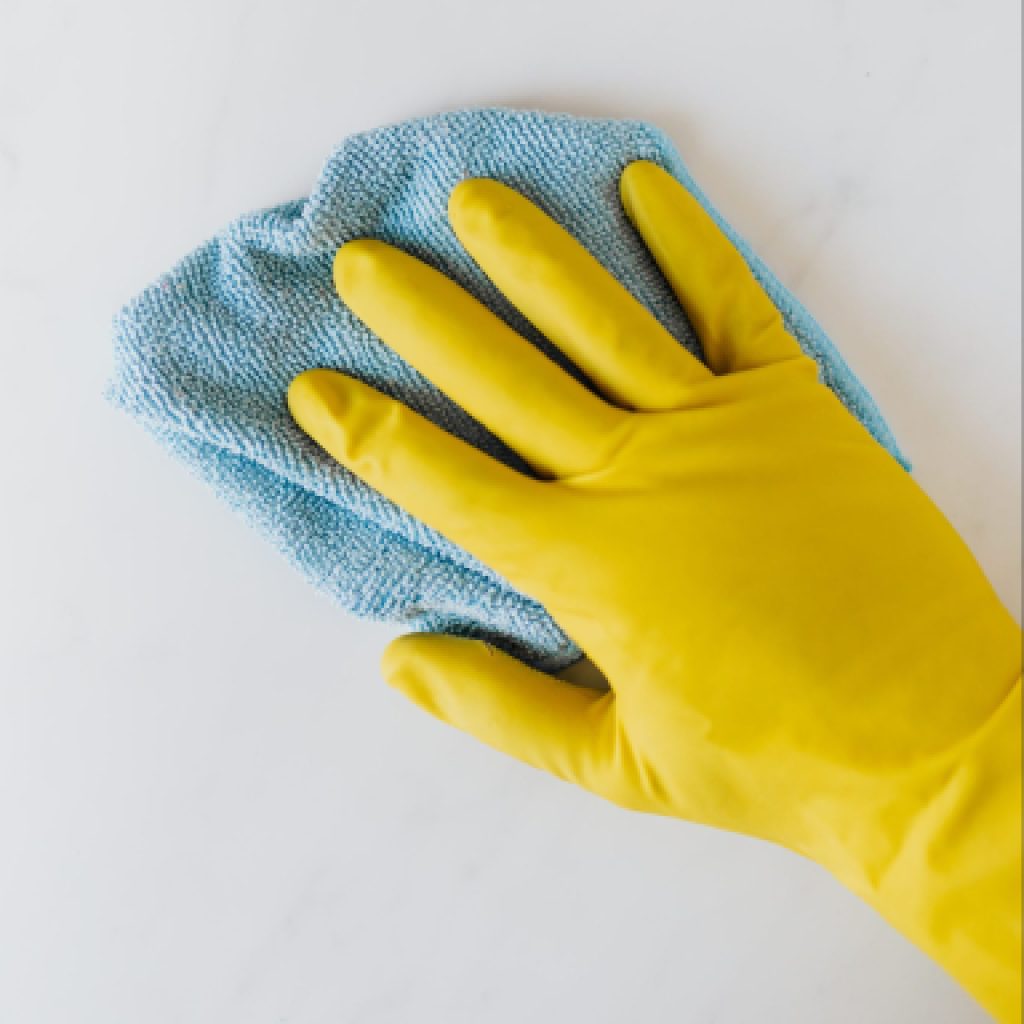 All you need to do is hide the phone in a place where they'll see it as part of their regular chore routine. Add a bow for maximum effect (and you may need a Ziploc baggie or waterproof case, depending where you're concealing it).
Here are some examples of creative ways to gift a phone as a chore reward:
Hide in the pet food bag/storage container if they feed the animals
In a laundry basket, hamper, or dryer sheet box for laundry chores (don't put it in the washer or dryer as it may get damaged if missed)
Inside a bucket where cleaning supplies are stored
Place in a pantry, for those that make snacks or meals or put away groceries
In a cabinet on the dishes (instead of putting it in the dishwasher – again a dangerous idea)
5. Use Smaller Related Gifts Leading Up to the Big Reveal
Especially if this is a first phone you're giving someone, you're going to want to include some accessories. That brings us our next creative way to gift a phone to someone; using the smaller related gifts to lead up to the big one.
By accessories, I'm referring to items such as:
Phone case
Screen protector
Wired or wireless earbuds
Charging cable
USB adapter
From the nice to have to the truly needed, there's a lot of great phone accessories to choose from. Did you know that a lot of phones have stopped being sold with charging cables included? Now it's even more important to grab one!
Wrap the smaller gifts and present them over a few days leading up to the occasion, or just make sure they start with the small items first on the day of. By the time they get to the big surprise (the phone itself), your recipient should have a great idea of what's in store!
6. Create a Phone Number Riddle or Scavenger Hunt
For a way to embrace your own creativity for a surprise, create a phone number riddle or scavenger hunt.
The general idea is that the riddles or clues will each reveal a number that, when placed all together, reveal the phone number of the phone you're gifting. I love this because it can be tailored to all different age groups.
Riddles for a child might be "the next clue is the number of pigs in the fable with the wolf"? An older child could answer "your next clue is the number of planets in our solar system".
Turn it into a scavenger hunt with clues leading to a specific location where they'll find not only the next number in the sequence but another clue to solve as well!
RELATED on YinzBuy: Learn some easy tips for creating your own riddles for a surprise gift!
Once the number is complete, your gift recipient will likely realize it's a phone number based on the number of digits. Depending on the age though, some additional prompting may be required.
Have them dial the number, and then track down their new phone, which will be ringing wherever you've cleverly placed it!
7. Get Messy or Wild With Your Phone Gifting
Our last creative way to gift a phone to someone gets a little dirty. However, depending on your recipient, this might be an awesome idea!
I first want to note that you're going to need to get a waterproof, lifeproof, or some other form of sealing the phone to protect it if you're going this route.
Then, you're going to place your protected gift phone somewhere that's going to require some creativity to find.  Here's some of my favorite ideas:
Underwater in a bucket or similar, giving the recipient a fishing pole
Hidden in a sandbox or the mud, providing a shovel
In a bobbing for apples bucket sort of situation
At the bottom of the pool as a diving challenge
Hidden in the branches of a tree near a fort
Of course, I'm sure you can come up with some other great ideas as well along the way!  I think this is one of the best options for the really outdoorsy types. Not only will they get a gift, but they'll do something they enjoy as part of the adventure!
Conclusion
We've covered 7 unique and creative ways to gift someone a phone. No matter who you're giving a phone to, I'm sure you'll find a clever idea that will work perfectly for them!
Related Items
Here are some other items we think you'll love as part of your phone gifting options:
Never go without a charger again thanks to this USB charging cord bracelet

Type-C Leather Bracelet Link Charging Cable Braided Wrist Band USB Sync Data Charger Cord for Samsung Galaxy (Rose Golden, L(8.2"))
Listen to music straight out of Middle Earth with these Elf earbuds

Urbun Elf Earbuds Headphones - Elegant Elves Ear Design Ultra-Soft Corded Earphone Perfect Sound Quality Fairy's Adorable Cosplay Headset Spirit Costume Accessories
Go wireless for your workout with the Bose Soundsport earbuds

Bose SoundSport Free, True Wireless Earbuds, (Sweatproof Bluetooth Headphones for Workouts and Sports), Midnight Blue / Citron
Ring ring! It's a Bluetooth banana phone handset to make all your calls more a-peeling!

Banana Phone Bluetooth Handset for iPhone or Android Cell Phones
Take selfies and write with stylus using the innovative Adonit Snap 2

Adonit Snap 2 Bluetooth Selfie Touch Pen with Remote Shutter with Magnetic Strip Stylus Compatible for iPhone 11/Pro Max/X/XS/XR, Samsung S9/10/Note+, iPad/Air/Mini & Newer - Blue
Who needs mobile games when you have a Gameboy phone case for iPhone that lets you play classic games?

POKPOW Handheld Game Console Phone Case for iPhone 11 Case with Built in 36 Retro Games Compatible with iPhone 11 Anti-Scratch Shock Absorption Cover (White)
Turn your phone into the screen for your handheld video games with the addition of the Rotor Riot iPhone controller

Rotor Riot Mfi Certified Gamepad Controller for iOS iPhone - Wired with L3 + R3 Buttons, Power Pass Through Charging, Improved 8 Way D-Pad, and redesigned ZeroG Mobile Device
After a long day of rubbing your dirty hands all over it, your phone could use a cleaning from this UV Clean phone sanitizer

HoMedics UV-Clean Phone Sanitizer, Black | Faster Than Any UV Sanitizer On The Market | Kills Up to 99.9% of Bacteria & Viruses at The DNA Level | Mercury and Chemical Free (Black)