Are Handmade Gifts Better Than Store Bought?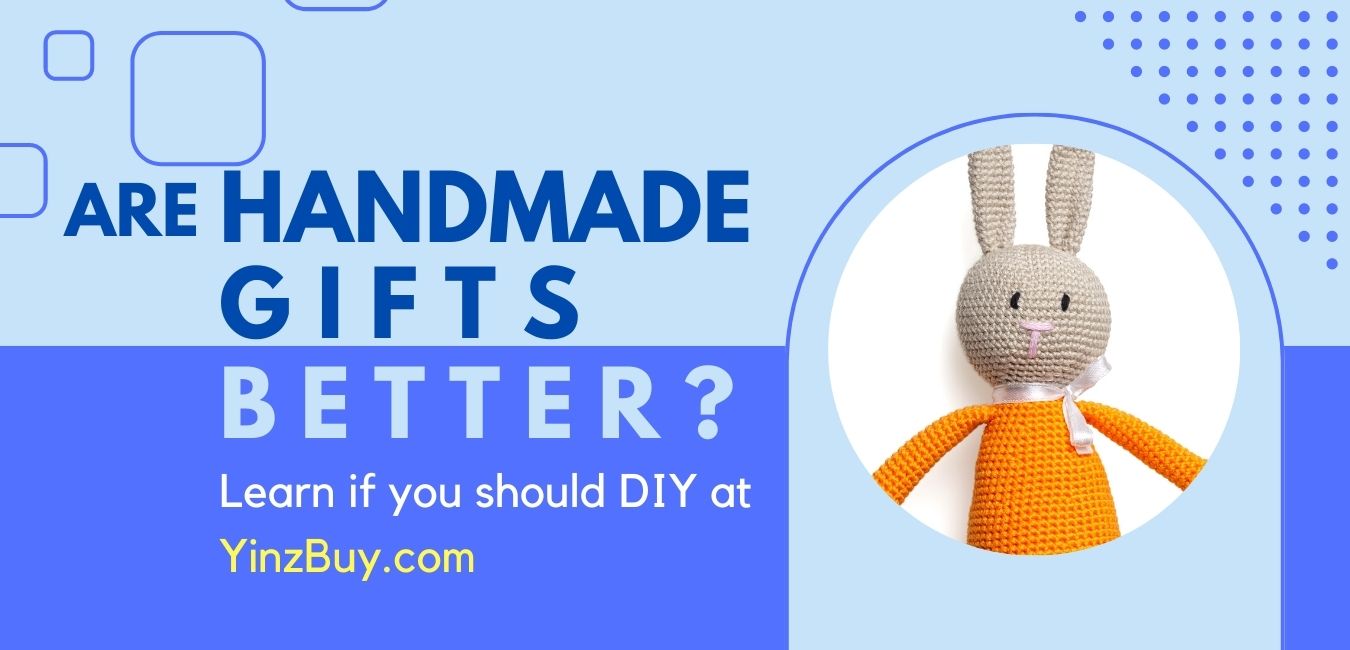 I've been searching for this plushie for literal years. While I found similar ones, nothing came up in the specific color I wanted, which has a sentimental value. So, I've been considering making it myself. This led me to question: are handmade gifts better than store bought? Here's what I concluded:
Handmade gifts are often better than store bought, particularly when you:
Make the gift at a better quality and/or cheaper price
Customize for the recipient (including special colors/designs not available)
Create something that's just not otherwise available for purchase
Design a gift with a lot of personal sentimental value
When you create a homemade gift for someone else, you and they both know the thought that goes into it. From the concept to the actual gift, the imagination, time, and emotion that goes into creation just can't be replicated by something you purchase from a store.
Of course, that doesn't mean you'll give handmade gifts in every and all instances. Sometimes you'll lack time, talent, or resources to make what you envision – and that's OK! The purpose of this article is just to talk about the instances when handmade gifts are better, if you're able.
What Are Some Commonly Handmade Gifts?
Soaps or Bath Bombs
Candles
Jewelry
Needlepoint or Cross Stitch
Paintings (including digital art)
Pottery
Knitted goods (such as sweaters, socks, mittens)
Soup or Baked goods mixes
Ornaments
Leather or Woodworking 
Homebrewed beer or wine
As you can see from this list, there's a lot of room for different skills to create something for a handmade gift. Even things that are readily commercially available, such as candles, can be customized with different scents, colors, and labels you won't find anywhere else.
RELATED on YinzBuy: Learn 9 Unique Ways to Give Digital Art as a Gift!
Handmade gifts are better when you're looking for something truly unique. Of course, using a template, pattern, or guide isn't off limits. The item you produce though, that's all you and straight from the heart.
Do People Really Enjoy Getting Handmade Gifts?
Yes! People really enjoy receiving handmade gifts. In fact, when polled, more than 60% of responses indicated a desire to receive a homemade gift instead of a store bought one.
It was indicated that handmade gifts are better for sentimentality, were better received, and likely to be kept longer (Source).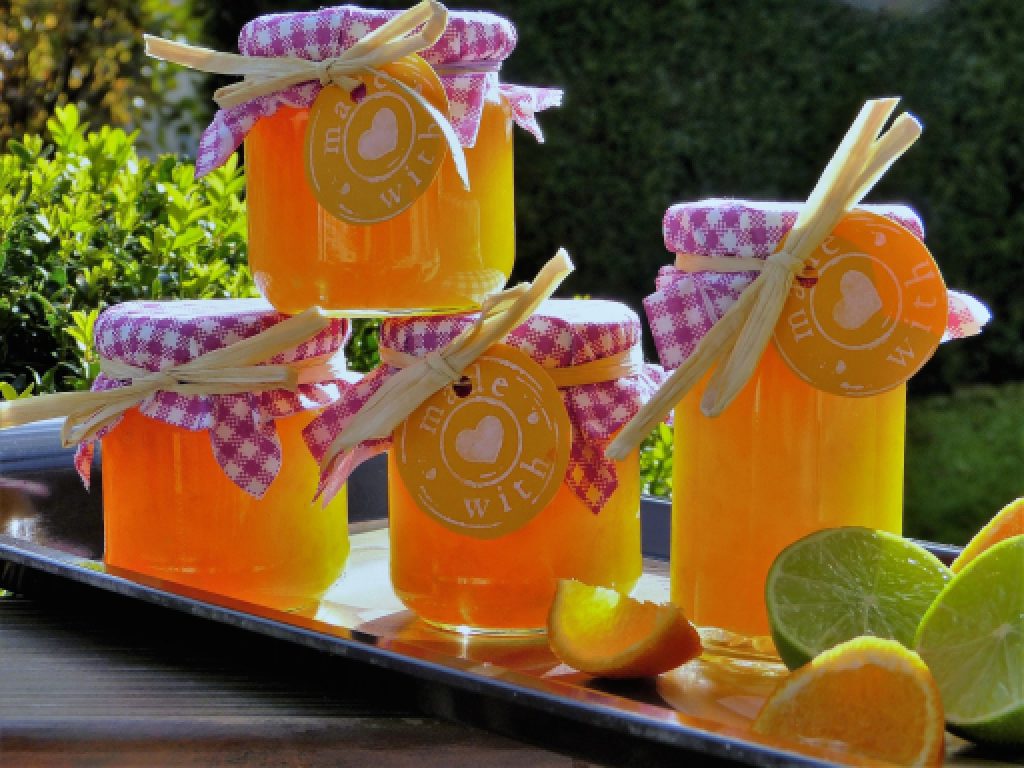 Of course there are caveats to this as well:
Don't give a gift that a person would never use (ex: dog treats to someone with no dog)
Create something based on their personal tastes, not yours (color, style, etc)
Put effort into it, and don't pass off failures if you're learning a new hobby
There are ways to work around this too. If you can't bake, give me a jar of pre-measured ingredients and a recipe for cookies you think I'd like. Decorate the jar to make it a cute gift!
If knitting isn't your strong suit, don't gift a messy ball of failed yarn and call it a sweater. Start with something easier (maybe a scarf) or choose something else. While it is the thought that counts, you also want the recipient to appreciate and be able to use your gift.
Trying to clean out your crafting room and doling out your random projects as gifts? Don't. The point of a homemade gift is that it should be tailored to the recipient, not an afterthought. The best handmade gifts are unique to the recipient, and not the same thing you gave everyone else.
Remember as well that this doesn't mean that everyone will appreciate or want a handmade gift. If you're gifting to someone, you probably know them pretty well. Use your best judgment on their personality, tastes, and gift history to understand if it's a good choice.
Are Handmade Gifts Cheaper Than Store Bought?
As a general rule, yes, handmade gifts are cheaper than store bought. What you're not paying for the item, though, you're giving in time. Instead of something pre-made, it's something you create yourself.
For example, making your own candles may save you over 60% of the cost as compared to buying them in a retail store (Source). However, it takes 24-48 hours on average to make your own candles.
That's after you've got the process nailed down as well. There's going to be some testing of scents, and trialing waxes and wicks before everything is ready to give to someone else. I remember creating a bath bomb once that smelled so bad I wouldn't wish it on my worst enemy!
However, if you're crafty and on a budget for gifts this year, handmade gifts are better on your wallet for sure.
Sentimental Values Are Better With Handmade Gifts
Of course, the time, effort and the thoughtfulness involved is what makes a homemade gift special. However, another place that handmade gifts really are better is when it comes to truly sentimental items.
Handmade gifts which contain things like old photos, handprints, footprints, or pawprints preserve a moment in time. They capture feeling, a moment of childhood you'll never have again, or a cherished moment with a pet you won't have forever.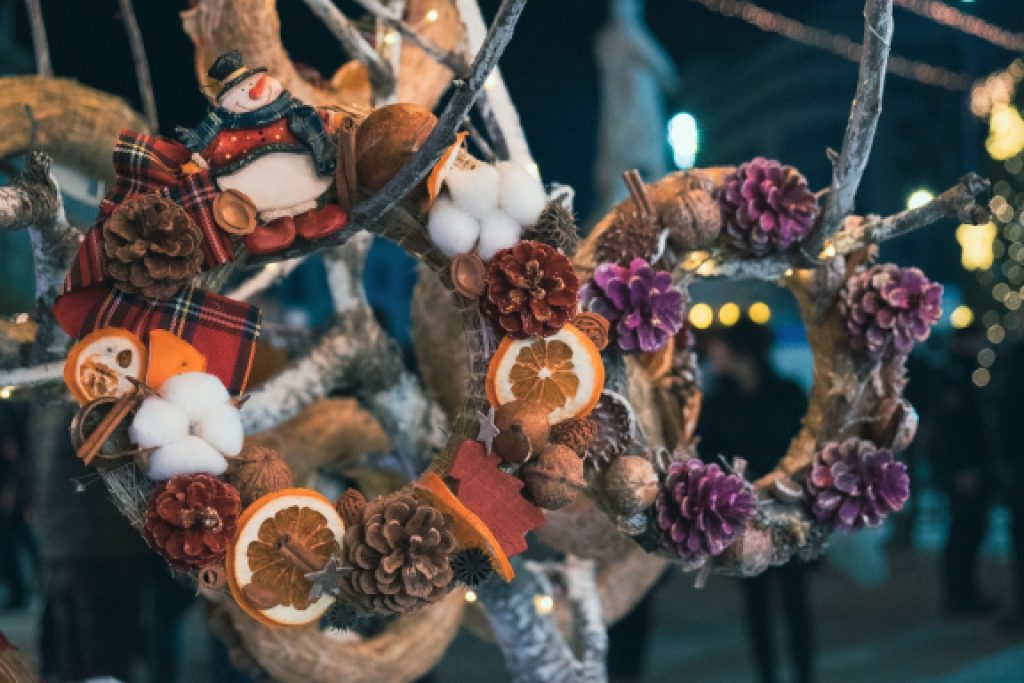 Creating a handmade gift such as an ornament, piece of pottery, jewelry, or painting that encapsulates a moment is a truly sentimental thing. This cannot be replicated the same way with a store bought gift, and is where handmade gifts are truly better.
If you want to give a truly heartfelt gift that the recipient will appreciate, remember, and hold dear in this way, you can only accomplish that yourself with something homemade.
Happy Gifting!
Handmade gifts are better than store bought when it comes to cost, sentimental value, and personalization. Just remember, what you don't spend in money, you should spend in time.
Create a unique gift that's specifically for the intended recipient. Put effort into it, and display the care that went into creating and making it just for them.
Remember, at the end of the day, there are still some people that don't have the same appreciation for homemade gifts. Know your audience so to speak, and make your gifting decisions accordingly.
Most of all – have fun! Who knows, you may learn a new hobby in the process. I now really enjoy baking in my spare time and find it quite stress relieving!
Related Products
Here are some handmade items we love:
These cauldron bath bombs are perfect for getting clean on Halloween

Halloween Bath Bombs Gift Set Witches Brew Cauldrons Fizzy and Bubble 7 oz/each Bath Bombs with Surprise Scary Toys Inside For Kids! Halloween Gift!
UFO earrings are fun, funky, and stylish!

Flying Saucer UFO Dangle Earrings, Alien Spaceship with Abduction Beam Statement Stainless Steel Rave Earrings
Show your DM how much you appreciate them with a customized dungeon master mug

Swords don't kill DM's do Beer Mug. D20 Wooden Beer Mug. Dungeon and Dragons Mug. Dungeon Master Personalized Mug. D&D Gift. DnD Beer Stein. Gift for Men. Gamer Gift. Beer Tankard. Gift for Him K250
Serve up a galaxy far, far away to a Star Wars fan on a Millennium Falcon cutting board

Millennium Falcon Board - Wooden Cutting Board - Engraved Wooden Plate - Rustic Cutting Board - Futuristic Serving Platter - Valentines Gift
Give coded messages to friends or family with a custom Morse code bracelet

Personalized Morse Code Bracelet - Custom Name Jewelry - Hidden Message Bracelet for Women - Sterling Silver Gift for Her - Customized with your own word, name, date or phrase
Put together your newest plush friend using the DIY stuffed animal kit

Narwhal Stuffed Animal Kit - DIY Narwhal Plush Pattern Kit
Anyone dipping their toe into the DIY space has surely heard about Cricut, but what does a Cricut machine do?
There are several Cricut machine differences as each model is suited for various projects, so we help you decide which is best for your needs
Try your hand at creating things in real life as you draw with our guide on finding the best 3D Pen!