Is Makeup a Good Gift for a Girlfriend? Find the Answer Here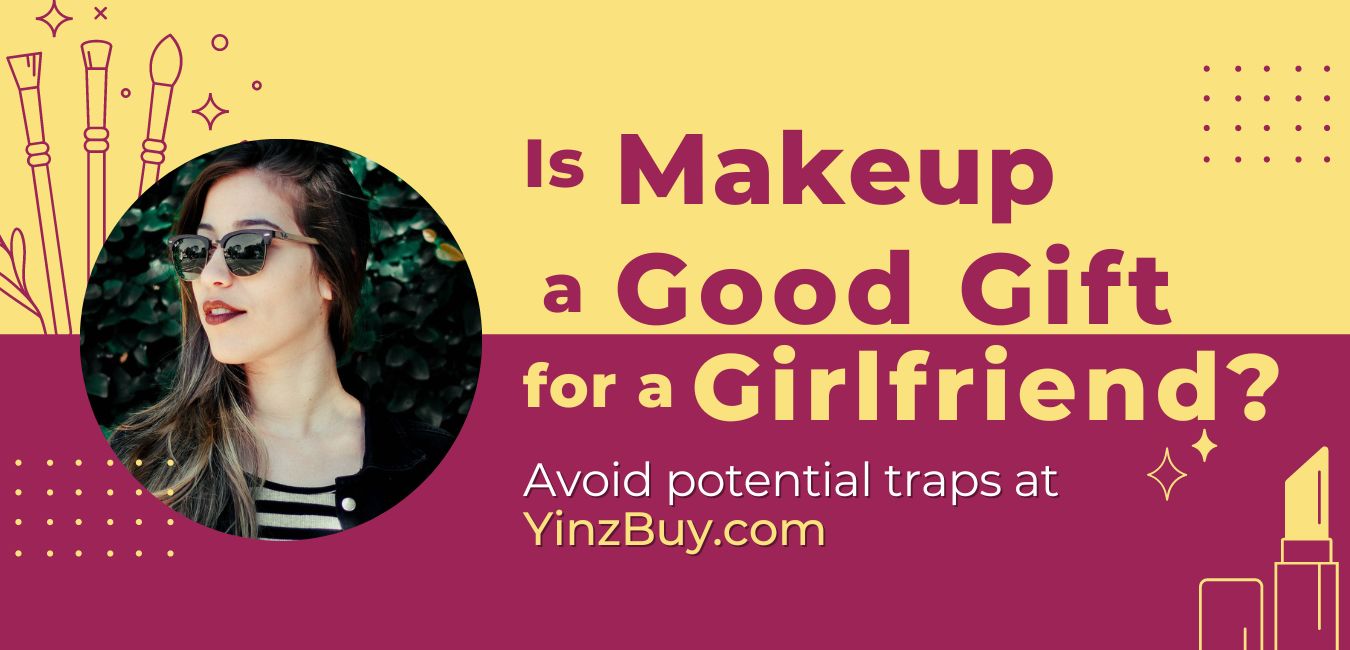 Recently, we were out on a date and walked by one of those chain beauty stores. I popped in to shop around for a bit, and when I was done my other half posed a question. Why don't you ever let me buy you makeup? So, I thought about it. Is makeup a good gift for a girlfriend? Would I want to receive that as a gift?
Here's the thing.
Makeup is possibly a good gift for your girlfriend, but not all types and not for all girls. You'll need to use your judgment, knowledge, and do a little research to make it a viable gift.
To prevent you from making a beauty blunder in your relationship, I decided to put together this guide to explain when and what kinds of makeup may be a good gift for a girlfriend.
How to Decide if Makeup is a Good Gift For Your Girlfriend
Much like any other wearable gift, the key to deciding if makeup is a good gift for your girlfriend in particular boils down to a few questions:
Does she already wear makeup?
Has she talked about learning more about makeup?
Do you know what she likes and what her signature look is?
If your girlfriend never wears makeup and you gift it to her, it's going to come across as you think she needs it to cover up the way she looks. It's the same premise as gifting perfume to someone who doesn't wear it normally and implying they smell!
RELATED on YinzBuy: Is Perfume a Good Gift for a Girlfriend? Find Out the Answer!
The only real exception to this scenario is if your girl doesn't currently wear makeup, but has expressed that she wants to. Maybe she's reading how-to books or watching online videos to learn. In that case, getting her something to practice with in real life may be a great idea!
Assuming that she does or wants to wear makeup, before you try to gift it, ask yourself: how well do you know your girlfriend? What colors does she normally wear, what types of products? Does she like to experiment, do you know what she's in need of?
Coming into your shopping prepared with this information is going to set you up for better success.
What Type of Makeup is Not a Good Gift for a Girlfriend?
Concealer
Foundation
Mascara
Eyeliner
These four types of makeup products do not make a good gift for a girlfriend, and here's why.  
Concealer is used to, well, conceal blemishes. Gifting it would not only imply they need it, but it's also a pretty personal selection in terms of finding one that works for your skin. You'd have a hard time doing this without it being your own skin.
Did you know there are many major makeup brands that offer more than 50 shades of foundation (Source)? Could you pick between "Pearl" and "Snow" or "Spice" versus "Nutmeg" to find the shade that matched your girlfriend's skin? I can barely pick for myself, let alone someone else trying to!
Mascara is another product that's pretty personal in terms of what you like, and unlike foundation, you won't find a lot of colors. Meaning, there's not a lot to experiment or branch out into a new look. Just, leave this one be.
While eyeliner comes in some different color options, the real stopper here is the type. There are pencils, liquid, or gel options. Trust me when I say, every girl has a preference, and it's generally pretty strong. Don't mess with what she likes.
Of course, you could just get her a new one of something she already uses, but then it feels like you put no effort into the gift. You'll come up short on appreciation with that idea.
So, What Types of Makeup Would Be a Good Gift For a Girlfriend?
Eyeshadow
Lipstick
Bronzer
Highlighter
Blush
These five types of makeup are what I would recommend for a good gift for a girlfriend.
Eyeshadow comes in palettes, which offer a huge variety of colors. Not only could she find new favorites, but would be able to blend with existing palettes as well for the best of both worlds.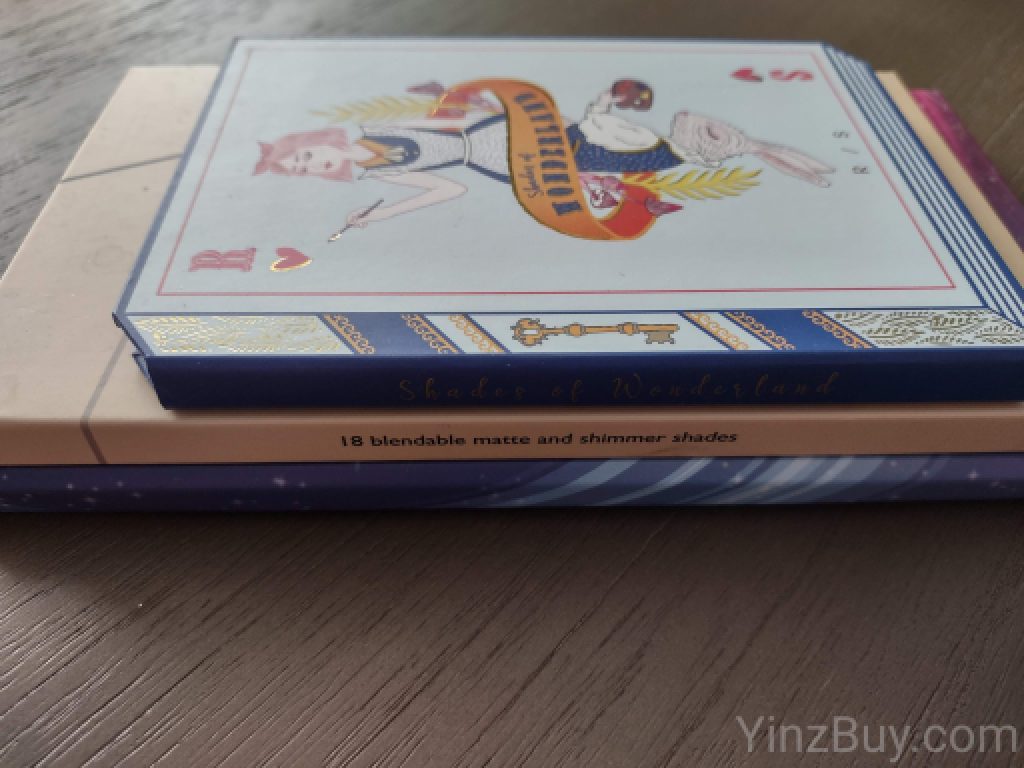 Lipstick comes in a huge variety of shades. While I'm sure she already has her favorites, this is one type that's a little easier to experiment with and find something new for your girlfriend. Do a little research to find out what type of lipstick she likes (the application, finish, consistency, etc). Then, purchase a color you think would look good on her.
Bronzer, highlighter, and blush all fall into the category of accent makeup. That is, it's generally added on top of foundation to provide finishing touches, but is blended in. This is a place to experiment with new tones on an existing base look!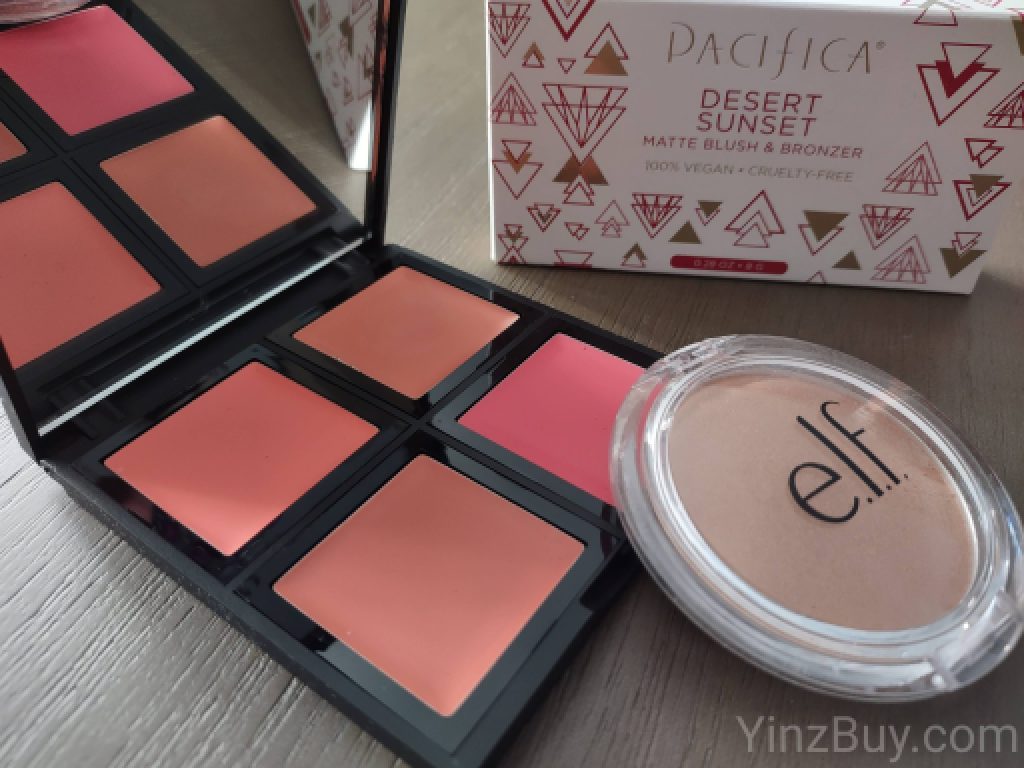 If you're struggling to think of what might look good, look for what makeup colors match certain skin tones for some inspiration!
Makeup Brand Ethics
Even once you've decided what kind of makeup might be a good gift for your girlfriend, you'll want to factor in her personal ethics to the brand you shop.
What do I mean? If animal testing is something she's passionate about, make sure to choose a cruelty free makeup brand. There are also vegan makeup brands, which may be important if you have plants-only mantra in the house.
Even if you pick out what would be an otherwise great gift, if she doesn't want to wear or use it due to a conflict of interests, then you've missed the mark. 
Makeup Adjacent Gift Alternatives
If you're not confident enough to pick out a good makeup for a gift for your girlfriend, how about something makeup adjacent instead? That is, something she'd use, but that isn't as particular, such as:
Makeup Brushes or Sponges
Cleaning Tools/Organizers
Gift Cards to Sephora, Ulta, etc
Whether it's replacing old ones she has with the same, or giving her a new variety to try, it's an easy way to choose something for her. Did you know that makeup brushes come in lots of fun themes too? Check out my review of the wizard wand makeup brushes if you're a Harry Potter fan!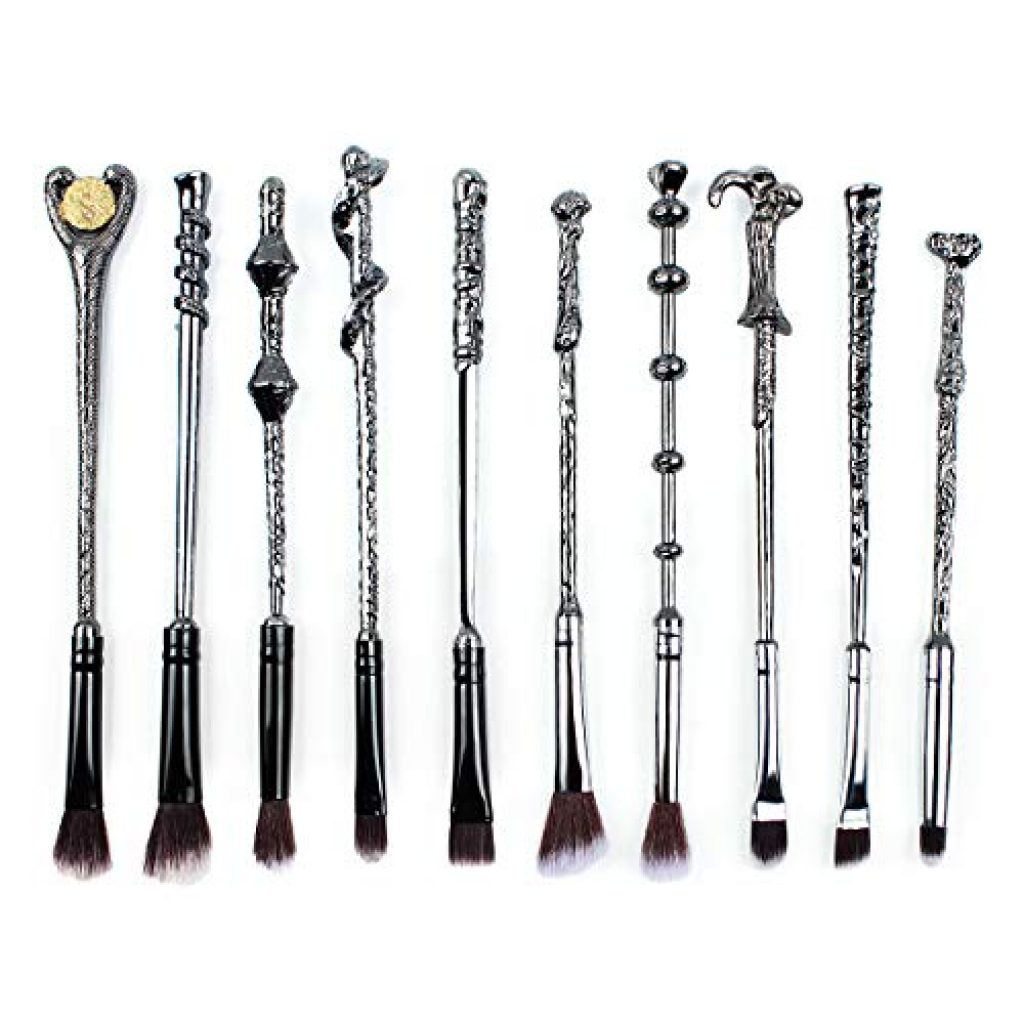 When all else fails, a gift card to one of her favorite beauty stores is a solid choice. This allows her to pick out something she'll truly enjoy, but you'll get the credit for making it a possibility! If you go that route, check out our guide on the best small gifts to go with a gift card!
Conclusion
Makeup can be a good gift for a girlfriend. However, just because it's good for some doesn't mean it's the right choice for yours. Even if it is, choosing the right product, brand, and style is important for making it a thoughtful, well-received gift.
I hope you've found this guide helpful in determining if you want to gift your girlfriend makeup, and if so, what type. If you're still unsure, I hope you've come away with alternative ideas.
Related Products
Check out some of our other favorite makeup related products:
A portable makeup mirror is perfect for getting the right light and magnification needed for makeup application, even on the go!

Fancii Portable LED Makeup Mirror with 3 Adjustable Light Settings, 1x Large Mirror & Detachable 10x Magnifying Mirror - Cordless Lighted Mirror for Travel, 360° Rotatable Kickstand - Aura Go (White)
This color changing lipstick reacts with your body's chemistry to create the perfect shade. How fun is that?

Fran Wilson MOODmatcher Lipstick, 10PC Collection of the Original Color-Change Lipstick - Maskproof, 12 HOUR Long Wear, Enriched with Aloe & Vitamin E for Ultra-Hydration, Waterproof, 0.12 oz.each
I'll be there for you – with my new Friends eyeshadow palette that is!

Friends Eyeshadow Palette 0.72 Oz! 12 Shimmery And Matte Shadows With A Mirror! Colorful Eyeshadow Shades! Cruelty Free Eye Shadow!
As noted on our Affiliate Disclaimer page, links to products inside this blog could lead to sales commissions (at no additional cost to you) which allow this site to continue operations.