Do Guys Like Getting Watches for Gifts? It's Time to Find Out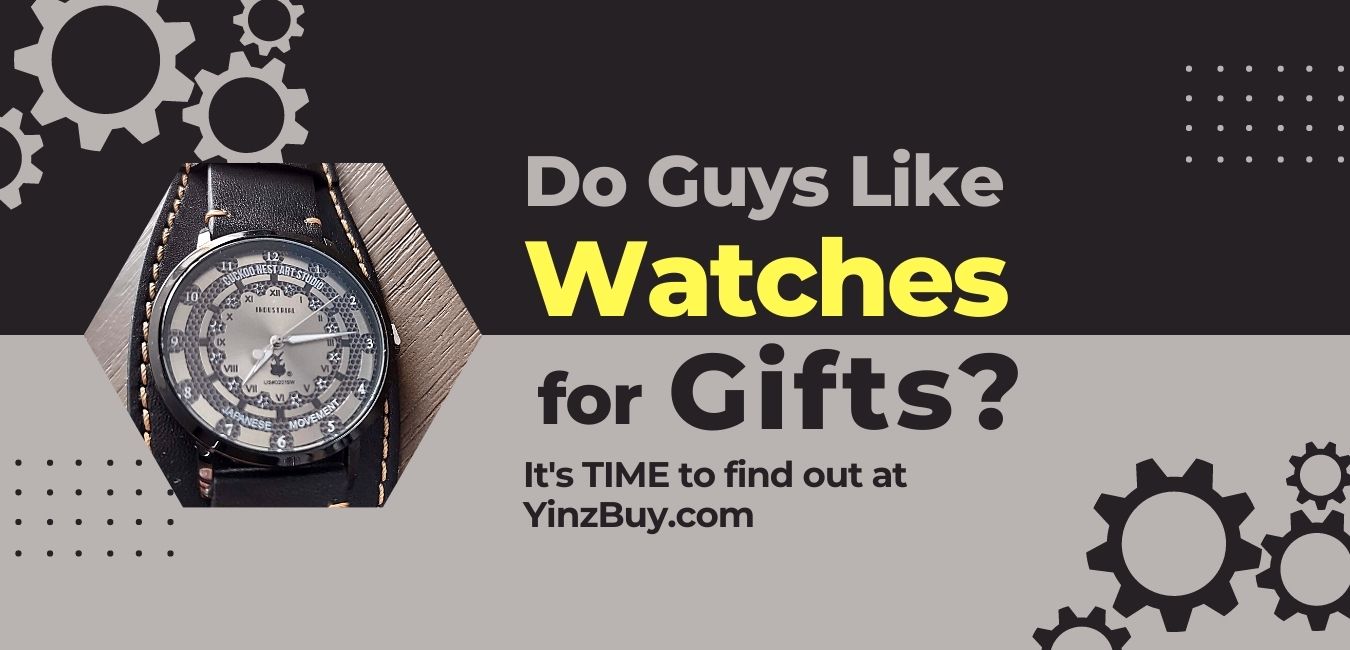 Our anniversary recently rolled around, and I chose a new watch for my husband. When he opened it up though, I wasn't sure I had made the right move based on his reaction. Had I made a poor choice? Do guys like getting watches for gifts? So, I did some asking. As it turns out:
Guys do like getting watches for gifts. However, much like a piece of jewelry, there is a lot of personal preference involved. Getting a gift that perfectly meets their expectations may be tricky.
In my case, the watch band was the pain point more so than the watch face itself. Thankfully, we were able to remedy that by swapping out the band for something he likes more. However, your instance may not always be that simple.
So, I wanted to share some of the things I've learned to help you avoid the same faux pas. Then, you'll be able to give a gift that the guy in your life will truly appreciate!
Choosing the Right Size of Watch to Gift a Guy
The first thing to consider when giving a guy a watch as a gift is the size of the watch. In fact, there are two main dimensions to consider:
Watch band (both length and width)
The watch face itself
Depending on whether your intended recipient has small or large wrists is going to influence the style that looks best on them.
For instance, someone with large wrists will look out of proportion with a watch the size of a nickel. Conversely, small wrists will be overwhelmed by a watch the size of a 50-cent piece.
Watch Face Sizes Compared to US Currency
| | |
| --- | --- |
| Watch Width | Closest US Coin Equivalent |
| 18mm | Dime (17.9mm) |
| 19mm | Penny (19.05mm) |
| 21mm | Nickel (21.21mm) |
| 24mm | Quarter (24.26mm) |
| 30mm | Half Dollar (30.61mm) |
Comparing watch face sizes to their closest US coin equivalent
By comparing the size of a watch face to common currency sizes you'll be able to get a rough picture of how big the watch would be in relation to their wrist.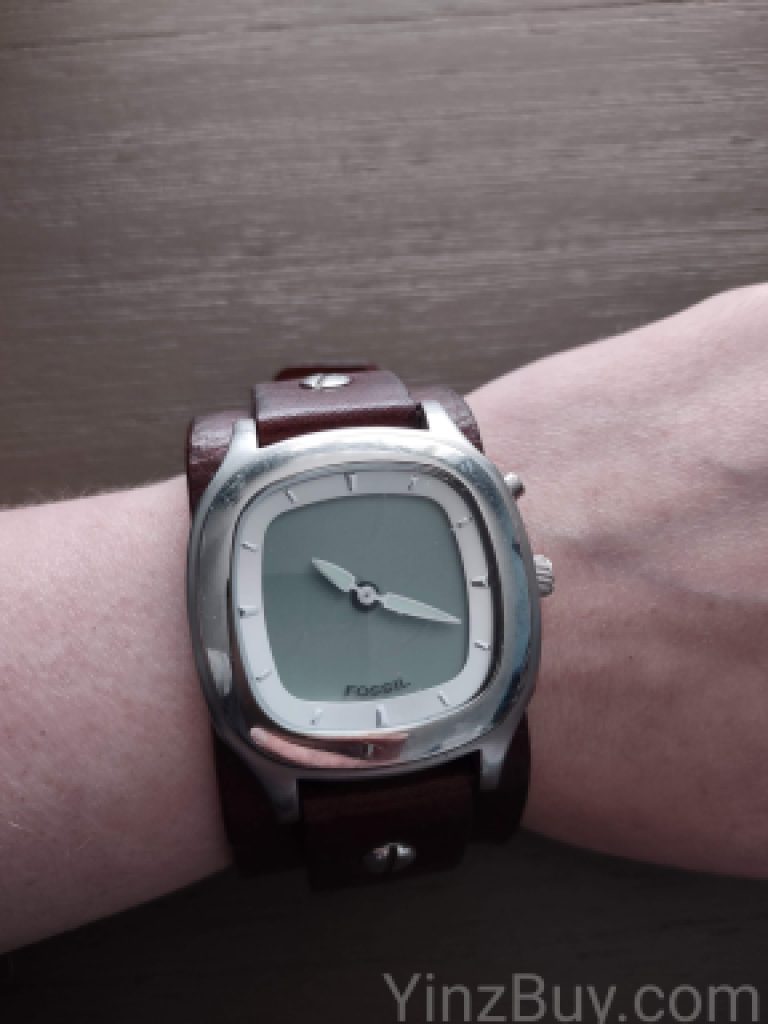 I recommend either:
Holding up a coin to their wrist while they're sleeping
Placing the coin on your own wrist for visual, and knowing if your wrist is larger or smaller than theirs for comparison
Alternatively, if they already have a watch (or several) you can always grab a trusty tape measure and see what size they like. Since most US measuring tapes won't provide a mm measurement, use an inches to mm converter to make life easier.
Watch Band Sizes and How to Choose
Thankfully, watch band widths are directly influenced by the watch face you decide on, so that helps a bit in that regard. However, the trickier part is the watch band length and how to pick the right one for a gift.
The average man's wrist size is 7.25" (Source) but since this is an average, that means a range of 6-8" is common. So, how do you figure out what size you need for your guy?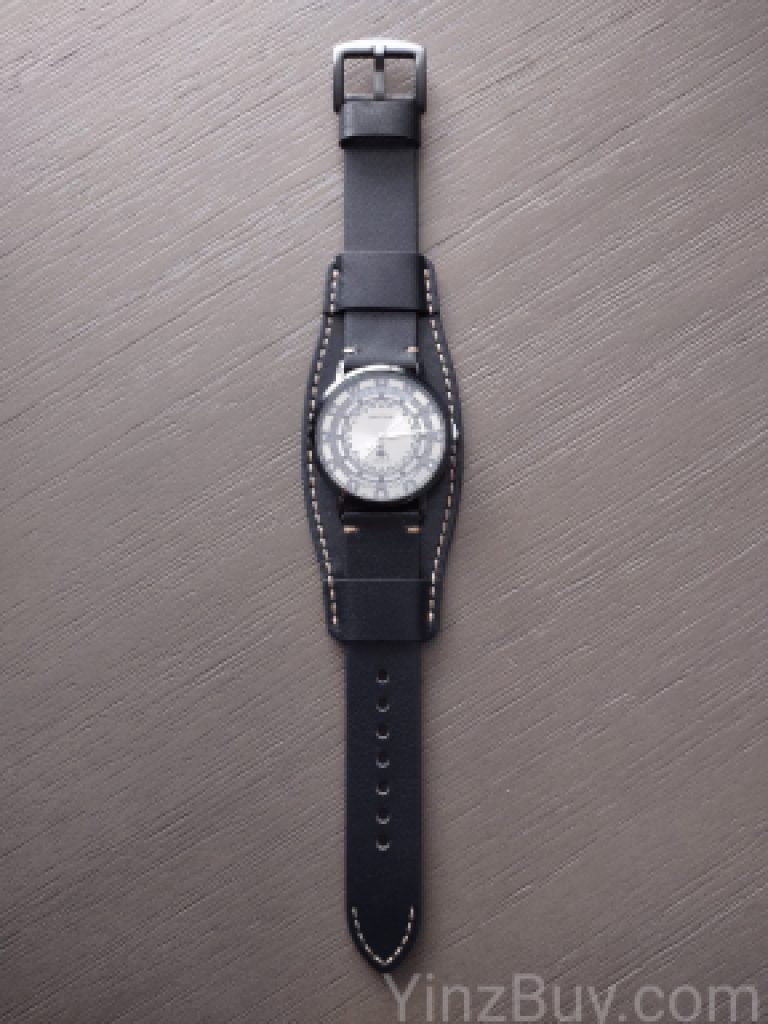 Here are the 3 methods I recommend for determining guys' wrist size for giving a watch as a gift:
Measure an existing watch band or bracelet he wears
Compare your wrist to his, then measure your own for a rough estimate
Play a "game" to see if your thumb and middle finger can encircle his wrist. Note the overlap or gap, then measure your fingers accordingly
The first option is best, but isn't always an available one. The latter two will give you a rough estimation. If you're not 100% sure on size, try and pick a band that offers some "give", extendability, or sizing options.
Watch Band Material Adjustability
| | | |
| --- | --- | --- |
| Watch Band Material | Adjustable | Modifiable |
| Leather | Yes – multiple holes | Smaller, yes; Larger, no |
| Metal Link | No | Yes, add/remove links |
| Nylon/Canvas | Yes – multiple holes | Smaller, yes; Larger, no |
| Rubber/Silicone | Yes – multiple holes | Larger, no; Smaller difficult but possible |
| Paracord/Jute | Yes – woven | No |
Watch band materials and their adjustability
If you're feeling good about your wrist measurements, then choosing a watch strap type that offers minor adjustments (such as multiple holes) will work fine. 
Just remember, it's better to overestimate than under, as you could add a hole to most styles of band. Lacking material to make ends meet (literally) likely means getting a different band. 
While the band is the cheaper part to swap out, this can be pesky if you've gotten something personalized. Sure it'll fit better, but it's lost some sentimental value along the way.
How a Guy's Style Affects a Watch He'd Enjoy as a Gift
As I just mentioned, there are a lot of different styles of watch and band out there. Aside from the basics of the size is the style of these items. To determine what style of watch would make a good gift, here's what you need to ask yourself about a guy's style:
Where does he spend his time?
What does he like to do?
Does it match his wardrobe?
How about his personality? 
Would he prefer old fashioned or modern technology?
If a guy spends most of his day in a boardroom, a red plastic watch will likely look out of place. However, on the construction site, a bright orange watch could actually be a good choice for added visibility.
In his spare time, does your guy like to go fishing? Then you may want to select a waterproof watch. Is he big into hiking? A watch with a compass might come in handy.
From the color of the watch itself to the style, will it capture the personality and the wardrobe of the intended recipient? Don't choose a neon green watch for someone who prefers gray and black. What's their clothing style like? Watches match that! Here are some examples:
Casual
Sporty
Classic
Modern
Unique
Anything that's a clothing trend may be accented by a watch. Alternatively, if they enjoy a blend, find something that meshes well with a lot of styles. Remember, a watch is an accessory worn nearly all the time, so it has to be versatile.
Modern vs. Classic Watch Styles
We've talked about how a watch looks on the outside and the features as it may relate to lifestyle, but what about how the clock part appears and works?
Watches have evolved tremendously over the years, getting more and more high tech in terms of available capabilities.  
If your guy is big into phones and tech, he might prefer a smart watch that syncs with a phone. However, you'll need to know if he's an Android or Apple user for this to work!
For something low maintenance, try a digital watch that automatically sets itself. Perhaps he would enjoy the classic design of an analog watch. They come in such a huge variety of unique styles, there's something to suit every style!
Understanding Hazards When it Comes to Watch Style
Aside from just the aesthetic properties of a watch, it's always a good idea to bear in mind the practical as well. In particular, I mean hazards your recipient may encounter during their day to day life.
I'm largely referring to those working in occupations with moving machinery or dangerous situations such as:
Construction
Manufacturing/Machine Operation
Mechanics
Anyone involved in these sorts of jobs or hobbies and the like will want to be more careful, as they would with any jewelry.  Make sure that if the watch were to get caught, it can break away and release easily instead of trapping your arm.
If the guy you're gifting a watch to is in these sorts of situations often, perhaps consider a pocket watch versus the traditional wrist band watch instead.
Set a Reasonable Budget for Your Gift – That Matches His as Well
The last piece of consideration for if guys like getting watches for gifts has to do with budget. This is kind of two fold, honestly.
First and foremost, as with any gift, you'll want to set yourself a reasonable budget that's affordable to you. 
However, you'll want to set budget expectations based on the guy you're gifting to as well. For instance, if he wears nothing but designer suits, a $10 plastic watch probably isn't going to cut it. Conversely, a jeans and t-shirt sort of guy looks out of place wearing a really fancy watch.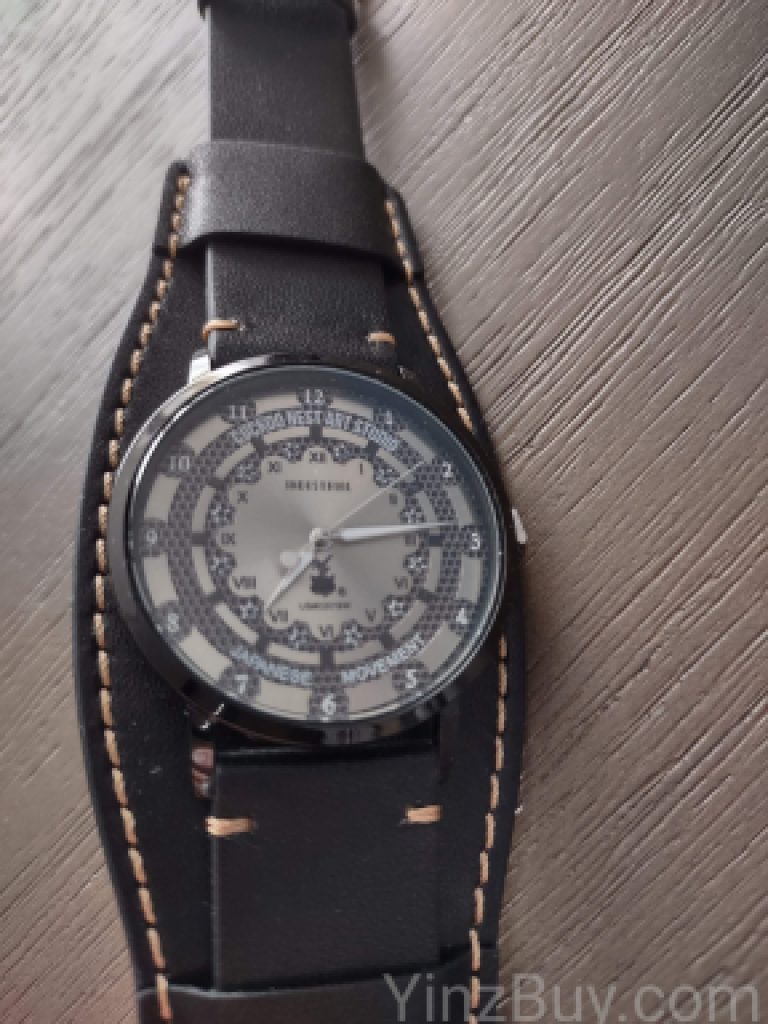 I'm never recommending you break the bank, but you'll want to choose a style that best matches his. Even if it's under your budget, but it's more appropriate for the recipient, then it's still a win!
Plus, often the recipient will feel compelled to get you a gift in return. You never want to put someone in an awkward position where they feel like they can't afford your types of gifts. Be honest and thoughtful in your gifting!
Conclusion
At the end of the day, guys do like getting watches for gifts. They're portable, useful, and a visible reminder of the person who gave it to you. However, watches are also a pretty personalized gift, so make sure to do some research and choose an appropriate style.
The great thing is that watches are an appropriate gift for nearly any occasion. Whether you're shopping for a birthday, Father's Day, Anniversary, Christmas, or any other time, they're a great choice for the guy in your life.
Related Products
Here are some related products and blogs you may enjoy!
Are you part of the light side or the dark side of the Force? Thanks to the Citizen Star Wars watch, you won't have to choose!

Citizen Men's Star Wars Classic Japanese Quartz Stainless Steel Strap, Silver, 22 Casual Watch (Model: AW1578-51W)
The Ziiiro gravity watch offers a sleek, sci-fi inspired design to tell time. Look ma, no hands!

Ziiiro Gravity Watch
The unique sci-fi inspired design of this watch displays time in a swirl, with the large inner swirl showing the hour. Watch time pass by quite literally with the seamless continuous movement of the swirls. Far out! Comfortable and water-resistant, great for sportsPop out the removeable clock...
Have some other gifting to do? Learn if a necklace is a good gift for a friend before you add to your shopping list
Are concert tickets a good gift? Here's the 5 things you need to know!
Find out if perfume is a good gift for a girlfriend before you end up sleeping on the couch!
As noted on our Affiliate Disclaimer page, links to products inside this blog could lead to sales commissions (at no additional cost to you) which allow this site to continue operations.