Is a Necklace a Good Gift for a Friend? Don't Make a Mistake!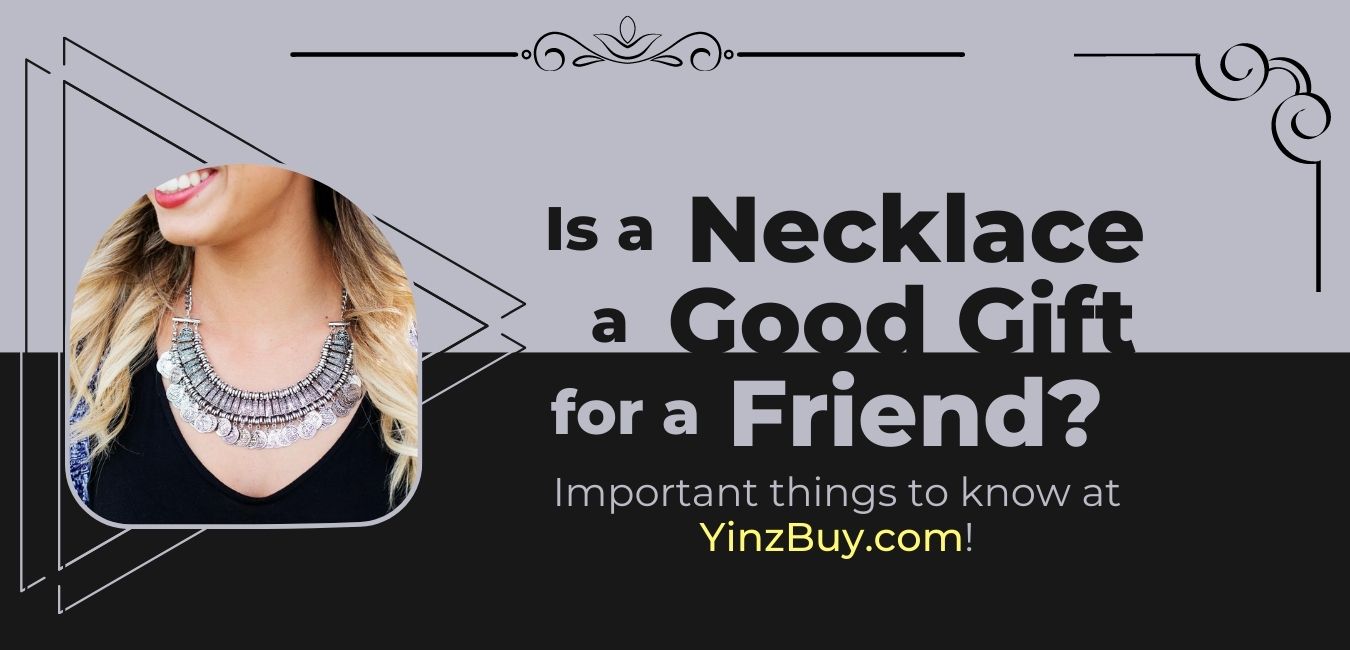 I do love a nice necklace. Sometimes, it really makes your outfit pop or adds a little glitz to something dull. While I'd happily treat myself to one, I started to wonder: is a necklace a good gift for a friend? Would it be over the top, would they wear it, would it imply something more?
So, I did the most logical thing I could think of. I asked my friends! Well, and their friends, and you get the idea. Why? Well, I wanted to know what was a good bet for future gifting endeavors. However, I figured if I had the question, then other people probably did as well!
Here is my conclusion: A necklace is a good gift for a friend, provided a few caveats. Your friend would have to enjoy and be able to wear jewelry first and foremost. Additionally, the type, style, and material of jewelry is important so as to not come across as romantic.
Let's talk about those stipulations a little more in depth so you've got a better idea what I mean.
Does Your Friend Like Jewelry?
The first question to ask yourself is: does your friend like jewelry in the first place? Giving a gift of something that they'd never seemingly wear makes it feel like you don't know them that well at all.
That doesn't mean you need to see them wearing a necklace every day. Other examples might include:
Earrings
Bracelets
Rings
Other body jewelry
Generally speaking, if someone is into some variety of jewelry, then they'd be more likely to wear additional types.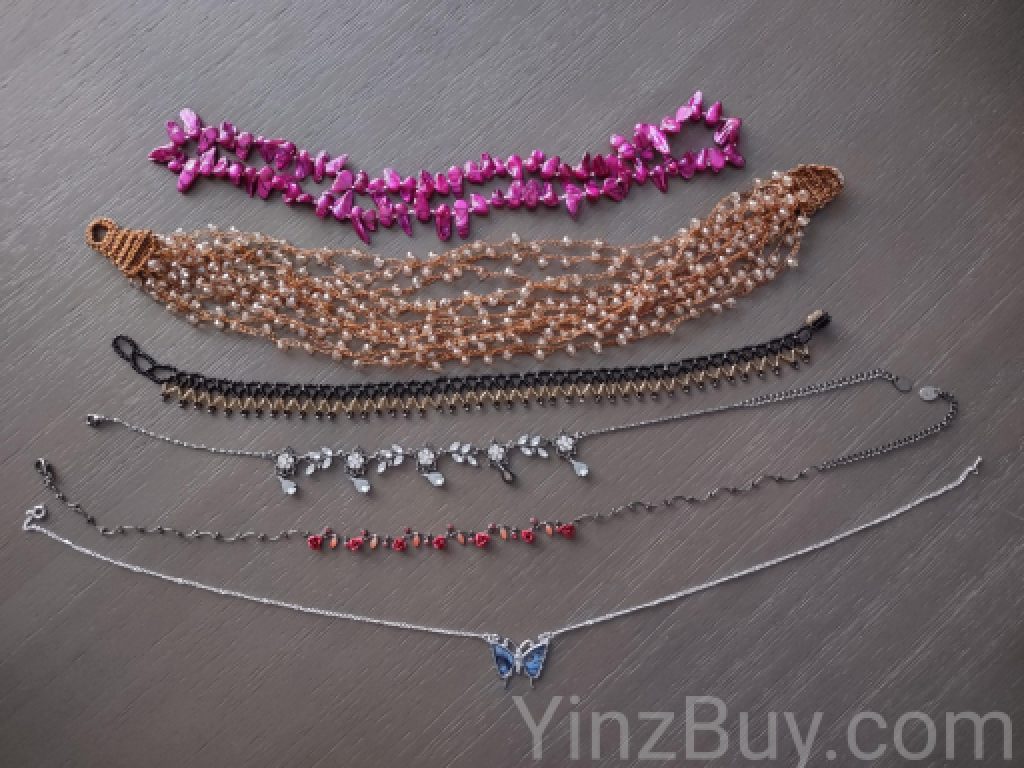 If you've never seen them wear anything that might give an indication that they'd enjoy a necklace, then it's likely to be seen as not a very thoughtful gift. They may even question the meaning behind it – why would you get me this?
Allergy Considerations With Jewelry
A less common thought about if a necklace is a good gift for a friend would be allergy considerations. Does your intended recipient react to any materials that would be touching their skin?
Metal allergies are somewhat prevalent. In fact, nickel allergies affect about 10% of the US population (Source)! 
Even if they're not allergic, many people experience lesser reactions to certain types of metals. The most common reaction is your skin turning green! While it's not really harmful, I can't say I'd appreciate a gift turning my skin odd colors. 
If you're able to find out what materials they usually wear, that's ideal. If not, make sure to opt for something hypoallergenic or steer clear of metal entirely.
Is a Necklace a Good Gift for a Male Friend?
Yes, a necklace may also be a good gift for a male friend. The key to understanding if it's a good choice for your friend is knowing if they typically wear jewelry.
While necklace wearing is less prevalent among men versus women, it's still a popular accessory. Mens necklaces are styled a bit differently but serve the same purpose. If your friend enjoys this look, then a necklace would make a good gift!
Choosing a Friend Appropriate Necklace As a Gift
The other most important piece of deciding if a necklace is a good gift for a friend is what it is made from.
Expensive and/or heirloom jewelry is going to imply a deeper relationship. If you're not already in a romantic relationship, giving jewelry of this type may lead to some awkward and uncomfortable conversations.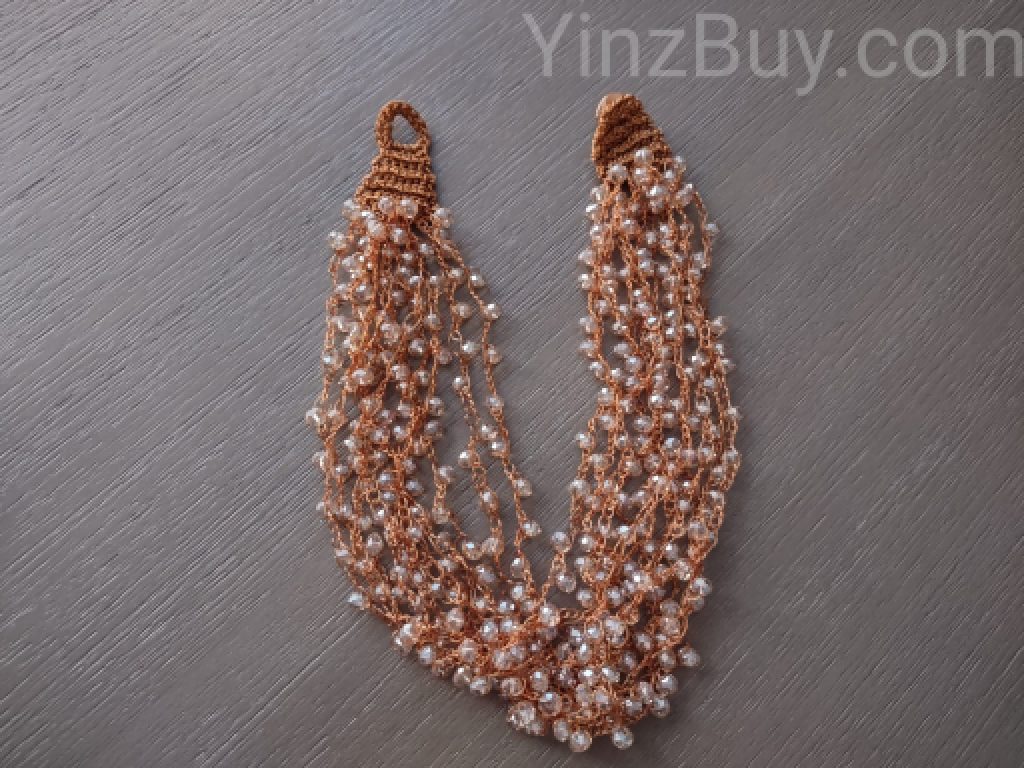 Here are some material and type recommendations for friend appropriate necklaces as a gift:
Costume jewelry
Bakelite or plastic
Jute, string, or other woven material
Two-piece friend necklaces (each person wears one half)
Something handmade
Marble, geode, or other non-precious gems
Glow in the dark or iridescent 
Wood
Steer clear of diamonds, 24K gold, any other precious gemstones, and generally more rare materials. I'm not saying you can't give your friend a nice gift – it doesn't have to be super cheap. However, it's more about being thoughtful than trying to impress the person.
Since they're your friend, you should know a bit about their style, taste, and the color palettes they enjoy. With a wide variety of friend-appropriate options I'm sure you'll find the perfect choice within your budget.
Keep Gifts Within Your Friend's Budget Too
Remember that often your friend will feel compelled to reciprocate with something if you give them a gift. If you buy a necklace out of their price range, they may feel guilty, ashamed, not want to accept it, or it may make the friendship awkward.
So, bear that in mind as well when making your selections. You want it to be thoughtful and appreciated by your friend, not put them out over it!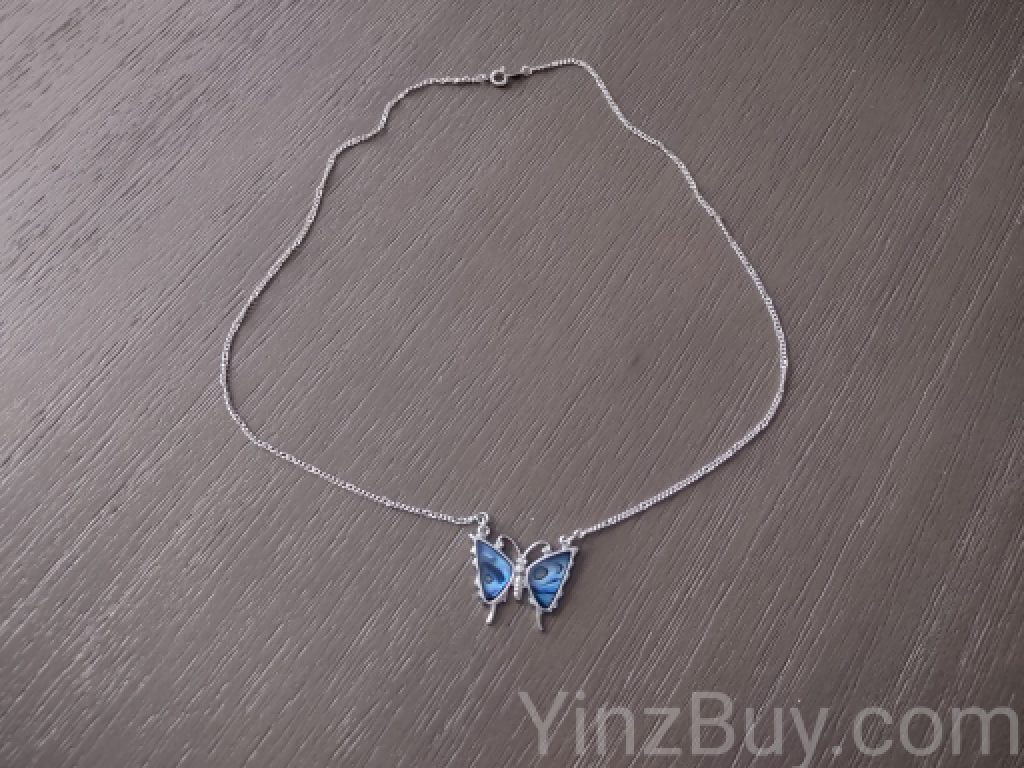 Be Honest When Giving a Necklace as a Gift
The last tip I have to give is: be honest.
When giving a necklace as a gift to a friend, tell them 'it's a gift because you're my friend'. If your friend is also your crush and you're trying to use this as a "hidden message" to take your relationship to a different level – don't.
Be honest about your feelings instead of vague implications. You shouldn't be stressing about if they're wearing the necklace, the meaning behind it, etc. A necklace as a gift should just be about you and your friend having something thoughtful to appreciate.
In Conclusion
Is a necklace a good gift for a friend? Yes, I think so. As long as you're choosing something appropriate, being realistic, and not trying to use it for alternative motives, it's a great choice.
Related Items
Here are some more friendship inspired gifts to check out if a necklace isn't the best choice for your friend:
These friendship lamps are perfect for a table in your home. When one is touched, the other one lights up. If your friend is far away, let them know you're thinking of them!

Set of 2 Friendship Lamps by Filimin - Classic Design
Similarly, if you're looking for something to wear, then pick up these long distance bond touch bracelets

Bond Touch - Bracelets That Bring Long-Distance Lovers Closer Than Ever
Have a customized Morse Code bracelet made with your own secret message for each other!

Personalized Morse Code Bracelet - Custom Name Jewelry - Hidden Message Bracelet for Women - Sterling Silver Gift for Her - Customized with your own word, name, date or phrase
For alternative gift ideas, find out if concert tickets are a good gift for your music loving friends
Do guys like watches for gifts? If you have the time, find out what we discovered!
Is Displate a good gift for adults? Find out what you need to know before you 'add to cart'!
Taking things to the next level instead? See if perfume is a good gift for a girlfriend to decide if it's right for you!