10′ Giant 3D Dragon Kite – Prowl the Skies like an Apex Predator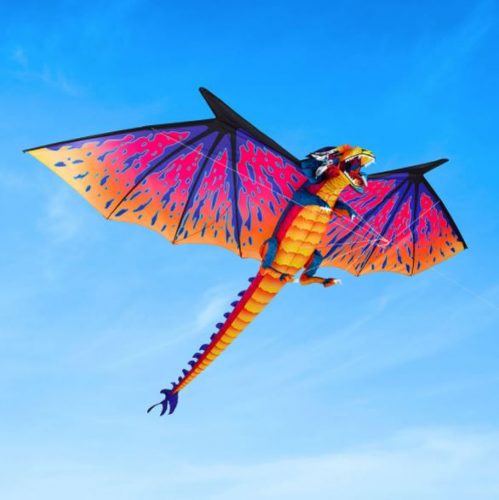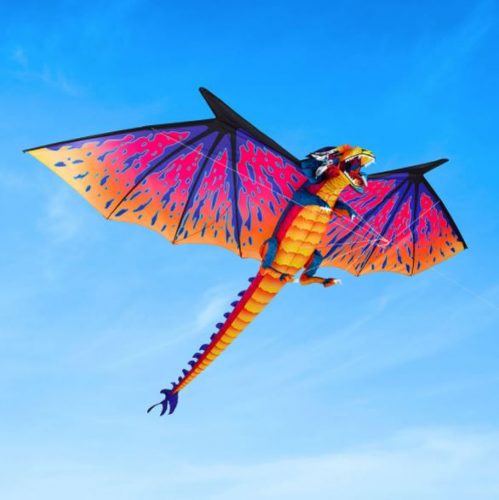 Look, up in the sky! It's a bird, it's a plane. Nope, it's just my 10′ giant 3D dragon kite. I love flying this thing and seeing the look of awe and wonder from passersby. So, how much does a dragon kite cost?
A dragon kite costs anywhere between $15 and $2,000 on average. This large difference in pricing is mostly attributed to the size of the kite. The most expensive kites are over 30 feet in length, while smaller toy models are under 1 foot. Shape, materials, and 2D or 3D designs also affect cost.
Fly a giant 3D dragon kite, and watch the medieval townsfolk run for the hills!
Many people fly a dragon kite as a statement piece. It's a work of 3D art that is taken to the skies and is sure to draw lots of attention. Whether you're using it in a competition or just for recreation, dragon kites are a stunning choice.
This giant kite features a fearsome dragon with its mouth open, flying through the skies. The impressive wingspan is 10 feet long from tip to tip. Beautiful hues of orange, red, and blue make the dragon stand out vibrantly against the sky. Accents in black and white create definition for a truly artistic display. The colors also add three dimensional depth to the piece, as if it were a real dragon flying through the air!
Made from ripstop polyester, this kite is designed for durability as well as ease of use. A fiberglass frame supports the body without weighing it down. The massive dragon wings are reinforced with struts and cross-piece supports as well. Tethers attach to the feet, chest, and abdomen, coming together into a single line for easy control. The 50 lb test polyester line gives a strong hold, allowing you to send your dragon soaring as high as 500 feet in the air! It's perfect for the beach or the park, enjoying a nice sunny day.
Additional Notes
Minimal assembly required
Recommended for ages 12+
Measures 9 1/2′ L x 10′ W fully unfurled, and weighs just 1 pound
Tail and wing tips have streamers for added visibility
If you enjoy flying kites, you may enjoy drones as well! Check out our guide to choosing the best camera drone for your budget
This sky and water stunt drone doesn't include a camera, but it will fly through the air and dive underwater up to 150 feet!
Instead of the skies, take to the water with this dragon pedal boat
Enjoy your coffee before your flight with the hidden dragon in this creature cup
Show off your favorite hobby at the office too with this dragon stapler
Relax at the end of a long day of kite flying with this dragon incense burner
If your younger kids are jealous of your kite flying, check out these stomp rocket stunt planes they will enjoy!
No dragon lover's home can be complete without this giant fog breathing dragon!