Car Seat Mirror | Baby and Child Safety Mirror with Wide View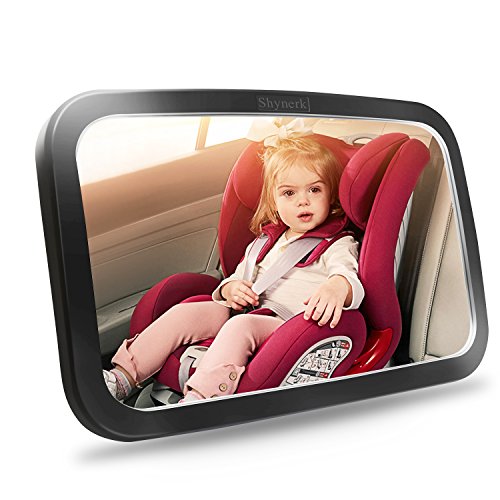 Yinz might be too old to sit in a car seat, but I tell you what, if I have to hear about your sister touching you one more time, we're not going to Kennywood this year! Don't think I can't see what you're doing back there with my car seat mirror! Now keep your hands to yourselves so we can get on with our day.
This car seat mirror brings peace of mind while driving!
This car seat mirror is designed with safety and peace of mind as top priority.  Featuring a full 360 degree pivot, and an extra wide viewing area (11.4 x 3.5 x 1.2 in), it allows you to adjust infinitely to ensure you can keep an eye on your backseat passengers at all times! Even better, it's safety certified and crash tested. In the event of a worst case scenario, this mirror is made from a shatterproof acrylic glass with secure tie straps to ensure that it won't add any additional stresses to the situation.
This car seat mirror comes fully assembled and straps easily to the headrest in most vehicles. It fits in trucks, cars, SUVs and vans alike! At only one pound, it's lightweight and easy to secure with the included straps. It is designed so you can watch an infant in a rear facing car seat. Alternatively, you can swivel to watch your other small children in the backseats.  It could also be used with a small pet that you want to watch over. No matter who your precious cargo is, you can travel with peace of mind being able to watch over them.
So whether you're in the market for your own, or looking for a gift for someone with a new addition, consider this great car seat mirror to bring peace of mind while on the go!
Additional Notes
Has 4.8 Stars on Amazon with almost 5,000 ratings!
Ranked #1 in rear facing car seat mirrors on Amazon!
Amazon's top choice for back seat full view baby/infant mirrors