Boon Glo Nightlight with Portable Balls – Safe for Kids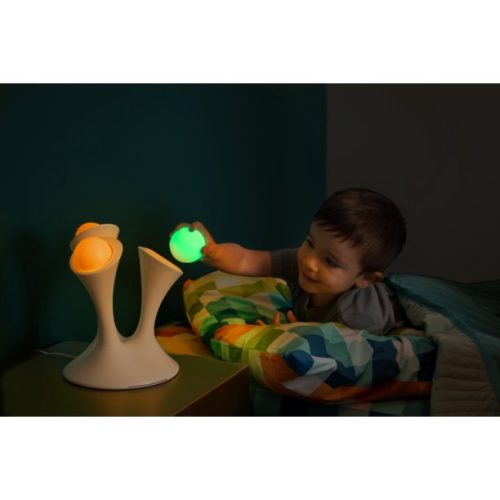 Pretty sure I just saw a ghost. I was walking down the hall, and there was this glowing light just hovering there. You think it was just one of the kids carrying their Boon Glo nightlight with portable balls? Well, I guess that's more reasonable than a ghost.
The Boon Glo nightlight with portable balls is a unique lamp that makes a perfect bedside companion. Remove each ball as needed to light the way to the bathroom, read under the covers, or to scare the monsters away. It's a safe and fun nightlight for kids and kids at heart.
Your Boon Glo nightlight with portable balls is the first bedside lamp you can play and sleep with!
The Boon Glo nightlight with portable balls is an innovative and fun bedside lamp. Looking like some sort of abstract coral, it has three arms that each hold a small phosphorescent ball.
A low-energy LED base charges the balls while they rest in their holders. The colors may be changed to your favorite or rotated through all of them. Available ball color choices in the base are:
Red
Orange
Yellow
Green
Blue
Purple
Remove each ball independently from the base, and they'll continue to glow for up to 30 minutes each! Note that the base color of the lamp doesn't affect the balls once removed, as they all glow in the dark as a green color. It's perfect for nighttime snack runs or bathroom trips without waking up the house.
Since there are no electrical components within the balls themselves, they're completely safe to leave in bed as well. Do a little late-night reading under the covers or use them to scare away the monster under the bed!
Both the base and the ball components remain cool to the touch, so they're safe for all ages. The balls are even BPA and PVC free for additional safety.
Additional Notes